Introduction
Finance can be defined as the element which is required to operate a business successfully. If the organisations are not having sufficient financial resources than it can affect their profitability and productivity. For all the accountants of a company it is very important to record financial information appropriately so that organisation's actual financial status can be determined by all its stakeholders (Hodder, Hopkins and Schipper, 2014). In financial accounting different types of accounts and statements are generated by the accounts department of an organisation.
It includes formulation of journals, creation of ledger accounts, forming profits and and loss accounts and balance sheet. For all the companies it is very important to conduct financial accounting so that company's actual position can be determined. In this project a junior accountant of a small accountancy firm is going to perform various tasks that includes preparation of primary books, general ledger accounts etc.Apart from this various types of financial statements are also going to be discussed under this report.
TASK 1
Double entry book-keeping system
Double entry system:
In this bookkeeping system all the business transactions are related to two different accounts and also recorded in two accounts. For all the business entities it is very important to keep appropriate accounts so that it can be analysed that organisation is generating profits or bearing losses. All the transactions that are done in a specific time period are recorded in the accounts that are generated in the same accounting period. All types of proceedings that are made by a company will affect two different accounts and a single error can affect all the recorded information (Nobes, 2014). Hence it its very important to record each transaction carefully so that actual financial strength of the company can be examined. In double entry system four different types of stages are followed by every accounts in which firstly journals are prepared and than ledger accounts are created on the basis of journals. All the closing balance of ledger accounts are transferred in trial balance and than final accounts are formulated on the basis of trial balance.
If accountants of a company fails to follow all the steps than it can affect the accuracy of all the accounts and stakeholders wont be able to analyse actual position of that organisation.
Journals:
These are used to record all the transactions that are made by an organisation is a specific time period (Alver, Alver and Talpas, 2013). In journals proceedings are recorded as debit and credit. All the information which is recorded in journal is based on three golden rules of accounting. These rules are:
Debit what comes in, credit what goes out.
Debit the receiver and credit the giver.
Debit all expenses and losses credit all incomes and gains.
If the recorder make any mistake in the recording system of accounting than it will result in error in journals and the transparency will also be affected due to this. For Mr. Muhammad journal entries are as follows:
Ledgers:
When all transactions are recorded in journals than ledger accounts for each transaction is recorded to calculate closing balances of accounts. Ledgers are very important to formulate to analyse that all the recorded amount in journal is appropriate or not (Brown and Jones, 2015).
In ledgers there are two different sides that are credit and debit sides. Various ledger accounts for the above journal are as follows:
All the above mentioned ledgers are based upon the journals and shows closing balance for each account. When an organisation is willing to analyse accuracy of all the transactions than ledgers can help for the same. Trail balance is formulated with the help of closing balances of all the ledger accounts.
Preparing trial balance
Trial balance: It is based on ledger account. Those accounts who are not having any closing balance are not recorded in trial balance nut those who have closing balance are recorded in it. If some errors cannot be analysed by ledger accounts than those can be determined with the help of trial balance. In trial trial amount is recorded in credit and debit column (Trial balance, 2018). A trial balance for Mr Muhammad which is based upon different ledger accounts is as follows:
| | | |
| --- | --- | --- |
| Particulars | Debit | Credit |
| Cash account | | 11070 |
Bank account
60675
Capital account
65000
Purchases account
18000
Bills payable account
14000
Bills receivable account
12000
Sales account
26000
Equipment account
3000
Prepaid Insurance account
75
Rent account
150
Stationary account
30
Total
105000
105000
From the above formulated trial balance it has been analysed that all the ledgers are formulated accurately because the balance of debit and credit side have been matched. All type of expenses are recorded in the credit column of trial balance and all the incomes are recorded in the debit side of trial balance.
Task 2
Formulation of final accounts
Final accounts or financial statements:
it is essential for an organisation to formulate final accounts every year so that financial status can be analysed. Aim for generating final accounts is to analyse financial performance of the organisation. There are two different types of statements that are the part of final accounts. All of them are discussed below:
Profit and loss account:All type of revenues, incomes and expenses are recorded in profit and loss account. Main purpose of this account is to analyse that company is generating profits or bearing losses. When all the incomes and expenses are recorded than it shows net profit or net loss for a specific time period (Ward, 2012).
Balance sheet:All types of assets, liabilities and equities related items are recorded in balance sheet. It is also known as statement of financial performance. It helps the stakeholders to analyse organisation's actual position.
Profit and loss account and balance sheet for Mr. Carol Andrew who owns a retail business are as follows:
Profit and loss account as on 31 December 2017
| | |
| --- | --- |
| Particular | Amount |
| Revenue | 125000 |
| less: sales returns | 1500 |
| Total Revenue | 123500 |
| Less: Cost of goods sold | 83500 |
| Discount received | 1000 |
| Rent received in advance | 4850 |
| Gross profit | 45850 |
| Expenses: | |
| Rent & rates expenditure | 1500 |
| Telephone expenses | 900 |
| Insurance expenses | 7500 |
| Bad debts | 1200 |
| Depreciation | 5000 |
| Wages and salaries | 13200 |
| Provision for bad-debts (934) | |
| Less: Bad debts written off (650) | 284 |
| Outstanding expenditure | 340 |
| Net profit | 15926 |
Balance sheet as on 31 December, 2017
From both the above formulate statements it has been analysed that Mr. Carol Andrew is attaining a net profit of 15926. total assets and liabilities for the business are 143455.
Formulation of financial statements for sole trader and limited companies
All the organisations use different types of statements to record important information of the business on regularly basis. In sole trader and limited companies these statements are prepared to analyse organisational performance in the market. In partnership firms and sole proprietorship final accounts are generated to analyse organisation's actual position (Anandarajan, Anandarajan and Srinivasan, 2012). In Sole proprietorship whole business is operated by a single business and partnership firm two or more persons operate business in partnership and are responsible for all the activities of the organisation. Profit and loss account and balance sheet for sole trader and partnership firm are as follows:
Profit and loss account of a sole trader: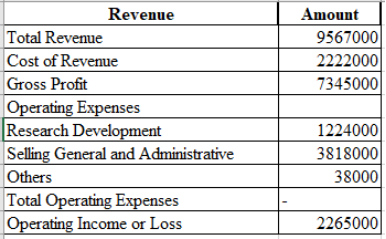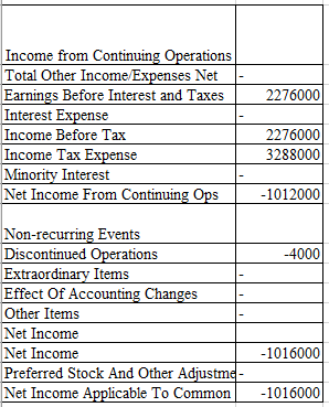 Balance sheet of a sale trader: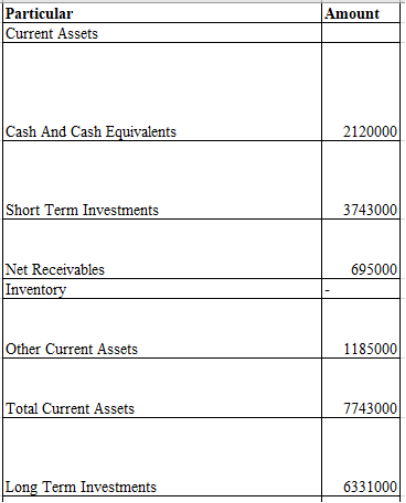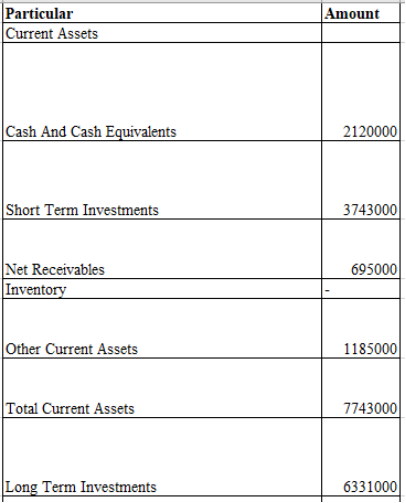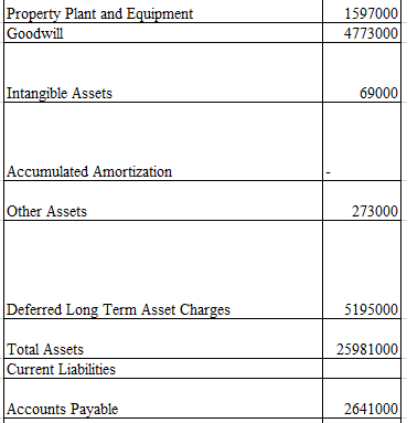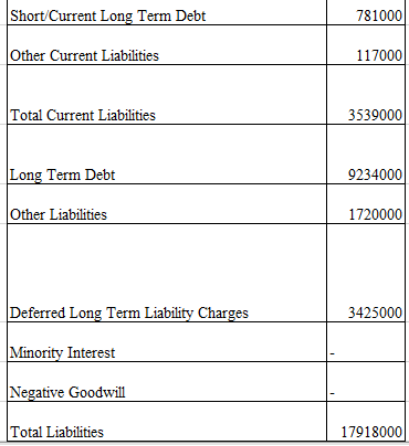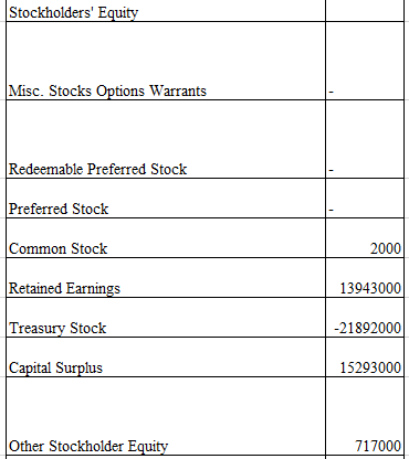 Income statement of a partnership company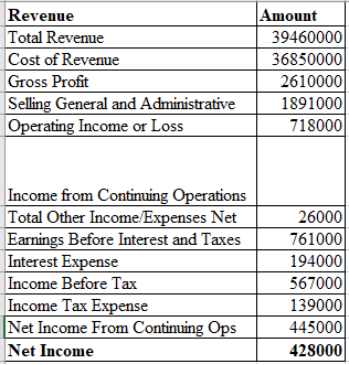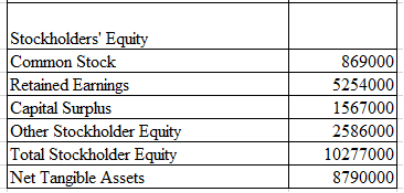 Conclusion
From the above project report it has been concluded that for all the organisations it is very important to formulate journal, ledger, profit and loss account and balance sheet so that organisation's actual position can be determined. All of them can guide to analyse that company is generating profit or bearing losses.
References
Hodder, L., Hopkins, P. and Schipper, K., 2014. Fair value measurement in financial reporting. Foundations and Trends® in Accounting. 8(3-4). pp.143-270.
Nobes, C., 2014. International classification of financial reporting. Routledge.
Alver, L., Alver, J. and Talpas, L., 2013. Institutional pressures and the role of the state in designing the financial accounting and reporting model in Estonia. In Accounting in Central and Eastern Europe (pp. 91-120). Emerald Group Publishing Limited.
Brown, R. and Jones, M., 2015. Mapping and exploring the topography of contemporary financial accounting research. The British Accounting Review. 47(3). pp.237-261.
Ward, K., 2012. Strategic management accounting. Routledge.
Anandarajan, M., Anandarajan, A. and Srinivasan, C. A. eds., 2012. Business intelligence techniques: a perspective from accounting and finance. Springer Science & Business Media.