Introduction
International Entrepreneur, as the words are clear integral of innovation, risk taking and proactive behaviour which are beyond the country boundaries and having creatives in developing the values in the organization. Due to this, research related to entrepreneurship has increased. Various theoretical approaches and theories can be explained which are related to umbrella terms describing more about international entrepreneurship. It became popular research in late 1980s and had got expanded in 1990s. There are many disputes related to such building international entrepreneur (Sarasvathyand et.al., 2014). Building relation between entrepreneur and international business has influenced many economics and management sectors along with non-business sectors like sociology, political science, geography, psychology and economic development.
The report describes about the issues and related factors of IE. Along with it benefits, opportunities, risks and disadvantages are being discussed. The report discusses mostly about the international entrepreneurship, where talking international is related to the outside boundaries of the country. Mostly discussion and elaborations about the fundamentals about the international entrepreneurship it origin, emergence in market and on which principles it is based.
1.1 Concepts and approach of International Entrepreneurship
Past and historical ideas related to Internationalisation can be derived from the economics context and theories based on the management. It can be described through various systematic and schematic models (Zahra, Newey and Li, 2014). There are various new theories, ideas, concepts and approaches to develop business over internationally. Sorensen and Wach have described various models and proposed many researches about International Entrepreneurship. According to Wach, which describes the 6 main research approaches and subjective development from models of stages and its approaches.
The international entrepreneurship started in mid 1970s and development stages were prosposed by Johanson and Vahlne as Uppsala model. Uppsala model have discussed about the different temporal and various patterns(spaitial) of internationalism. The theroy describes that for person to start new business in outer country must follow this steps. They should firstly try to establish the business in their own country then they should expand their business in their own country. After successful establishment of their home marketing they should start exporting and start developing the new firm in the targeted country. Some points must be remembered before establishment of new firm such as cultural factor, geographical and political factors of the distint market. Such researches are very necessary abd important to expand the busimess in outer country (Terjesen, Hessels and Li, 2016).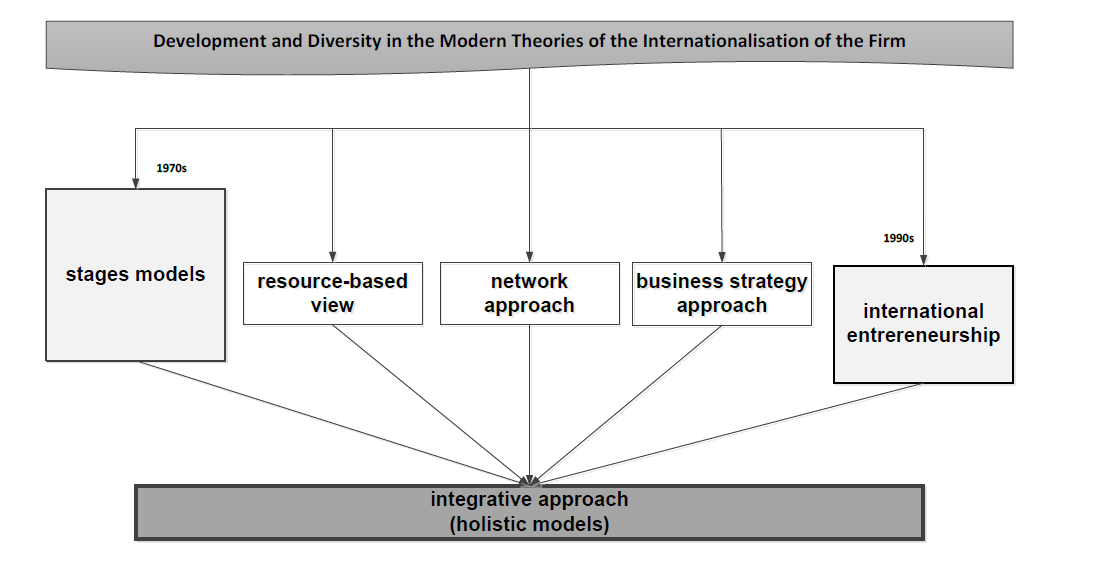 Figure 1: Approach to Organization level of international Entrepreneurship given be Watch
The RBV has undergone various changes during course of globalization in mid 1970s. Energy crises, innovative technological development, shorter product life cycles, saturation in market due to different industries and change in business environment has greatly affected the global network and business expansion. Earlier strategic views were not established, theories and were based on RBV. But due to advancement and more interaction of various firms with market based view there was need to develop and implement the strategic management. The managerial and entrepreneurial skills, new and high capability and competence are the key points of strategic management.
Now for establishment of new firm requires new and unique resources such as competence, attitudes, knowledge, capacities, capabilities, reputation and relationship. Also there is need of the resources so that international business can be expanded (Coviello, Jones and McDougall-Covin, 2015). Basically it is related to role of suppliers, business contacts and customers. Stronger the network more will be the expansion of the business and will open new opportunities. Network analysis and marketing mix can also help to expand the business. But for being the entrepreneur there is need of building strategies and planning to start new business. Through evolution of the existing network and approaching business aspects as well as opportunities has been the basic ideas of entrepreneur. Entry of the new business in the foreign countries creates new opportunities to local and increase foreign network along with market. The new business ideas or concepts whose products has been not launched creates desire in customer. For being successful entrepreneur, market strategies and management abilities are required. For market development resources, marketing skills and regarding information are needed.

Business strategies and market approach is required for doing new business in international market by an entrepreneur. Other theories are related to the establishment of the international business through entrepreneur are organizational structure and management behaviour, transnational structure, competitive advantages and fundamental agreements. Small and medium enterprises expand their business in outer boundaries without strategic planning. For this they choose the neighbouring countries to expand their business. Basically the expansion of small and medium enterprises has been great successful in the other countries. They have really expanded their business internationally without plan or related internationalism strategies (Schwens and et.al., 2017).
1.2 Specific Features about International Entrepreneurship
International Entrepreneurship really focuses on the role of the entrepreneur and his application in the business world mostly the medium and small enterprises. Mainly they invest on the human and planning factor for the expansion of their business globally. SME have to face different problems related to business expansion. The market demand and essential risk in adaptation of market strategies have affected the business sources of SME over internationally. Limited capabilities, lack of financial support and requirement of human resources are the main sources which SME getsduring in his international business. Developing new ideas and innovation can greatly help the SME in investing the project internationally. SME have to develop different tactics and researches at executive level in internationalization in order to achieve the market size, cost advantages like profit margin, customer feedback and able to learn different market skills.

SME are the enterprise which have employees less than 250, where manager and entrepreneur have the maximum powers to make decision related to the firms. Their general task is about the look at the market and different prospect where business can be expended. Prepare respective data sheets so that the data sheets can be utilized for the future expansion and executing the plan so that the internationalization process continues. SME have to look after their business in both ways that is internationally and to their own country (Mainela, Puhakka, andServais, , 2014). They have to make related such strategies as the marketing condition will be different in different countries. This causes extra tension to the SME as the main cause of it are extra load management, overload of time management and business development of the firm. Other disadvantages of SME are language skills, communication problems, cultural understanding, strategic awareness and business approach internationally.
This creates burden and increases the work load which requires intensive and concentrated focusing on the business expansion. International entrepreneurship makes vital contribution in the economic growth and development. Moreover, entrepreneurial activities enhance employment opportunity with the community to the significant level. In this way, entrepreneurship reduces the level of poverty to the significant level. Along with this, entrepreneurial activities also enhances living standard of people to the significant level. Hence, by taking into all such as aspects it can be stated that entrepreneurial activities facilities high growth and development.
Traditional methods of business expansion internationally which were based on following concepts:
If some foreign employee for foreign investment has come with some international contacts.
The settling of the location site and follow of customer strategy.
Different suppliers' connection and contacts who have already established their business internationally and Expanding business on other location sites and future planning about the market there.
For being internationalization there are less capabilities as the local business affect the strategies adopted by the foreign entrepreneur. SME market extension is the conceptual idea which can expand due to planning and managing the world wide awareness and socioeconomic relationship. For the entrepreneur decision made related to the company should be fast and quickly. They have to make such planning and strategies as the market condition of that place might change. They are also affected by the political and social factors of that country. This leads to great disadvantages to the business in terms of global capabilities. If they don't have the respective market knowledge, then they are unable to expand their business internationally and they require further investigation related to business expansion and for growing as internationally they may consult the experts to get solution to the issues. The international entrepreneur was earlier the research domain of two field which were expanded by Zucchella and Sciabini. The new fundamental structure was strategic management. Thus adding strategic management has made the three pillars of international business and entrepreneurship. Strategic management now has included the strategic entrepreneurship along with business strategical approach. Along with it their rich production and influencing power can be studied separately (Zucchella. and Magnani, 2016).
1.3. Specific Features And Faces Of International Entrepreneurship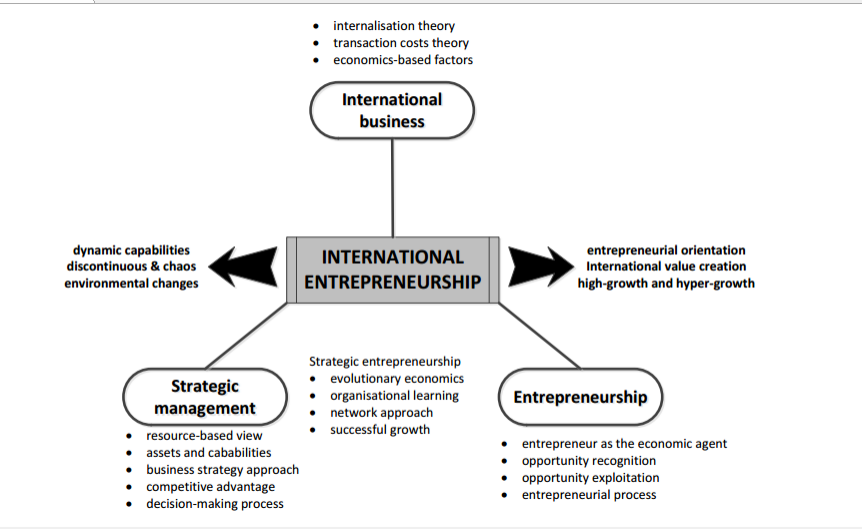 Figure 2 International entrepreneurship as the amalgamation of three fields
International entrepreneur theories can be easily understood by the research area as theories of entrepreneur and internationalization. This have been discussed in many researches and many publishers are still doing research on such topics. IE can be regarded as the research approach to the problems and issues of firm internationalization.
Understanding international entrepreneurship in broad way requires two different research areas:
Creative process of recognition and exploitation of opportunities in foreign markets; the research area related to such area is same as the traditional approach to the theories and practice of entrepreneurship using the same analytical tools as in the case of establishment of domestic ventures; what is crucial, it is characterised by a high degree of creativity, innovation and entrepreneurship, and a special role in the internationalisation process is attributed to the entrepreneur (Hagen, Denicolai. and Zucchella, 2014).
International studies and comparative research in the field of entrepreneurship; in this sense, this research area is the same as with traditional international comparative studies, placing entrepreneurship as the main subject of these comparative studies.

Figure 3 The internationalisation process in the international entrepreneurship
It can be noticed that international entrepreneurship theory focuses on three main research issues, which are the entrepreneur, the external business environment and the entrepreneurial process. Zucchella & Sciabini (2007) emphasize that IE develops the typical Internationalisationprocesssequence starting from opportunities recognition and ending with corporate 16 Krzysztof Wach & Carsten Wehrmann performance, in which resource mobilisation and dynamic capabilities play a major role. Internationalisation is a learning process of key employees based on opportunity recognition, opportunity seeking and opportunity taking.
The parallel research about the international entrepreneurship is given by
Internationalisation entrepreneurial
Comparison international of entrepreneurship
International comparisons of entrepreneurial internationalisation

Figure 4: An interpretative model for international entrepreneurship
1.4. Internationalisation Of Smes And International Entrepreneurship
SMEs are an important part of international entrepreneurship. The so far existing classic ideal-typical stages models of internationalisation refer primarily to large firms. SME studies conclude that smaller businesses successfully operate internationally without going through the particular phases of decision-making and action sequences of widespread complex models of the theoretical literature. In contrast to the ideal-typical construction of a strategy process, the entrepreneurial activity is observed in practice as the decisive success factor. However, IE has not generated many outcomes due to its relatively recentdevelopment into an independent approach (Glavas and Mathews, 2014).
Medium-sized and smaller companies expand to neighbouring countries geographically or culturally, irrespective of which surrounding target markets are interesting strategically and financially. This is turn facilitates high economic growth and development to the significant level. The normal case of internationalisation in medium-sized and smaller businesses is the use of business opportunities and existing contacts. Beginning from this, most firms slowly proceed from the "known" to the "unknown". This correlates with the findings of organisation theories. Organisations slowly gain experience and subsequently develop them further into a methodical approach based on organisational learning. Internationalisation is a learning process characterised by a chain of improvisation, trial, and error and strongly depends on the initiatives of key employees. Medium-sized and smaller firms use less risky, smaller scale and less aggressive market entry strategies particularly for cost reasons. In addition, they do not practice the typical options of internationalisation models and theory such as licensing,franchising and strategic alliances, joint ventures or mergers and acquisitions. At the beginning, the focus is often put on export, which is mostly due to customer demand from abroad (pull factor) or supplier contacts. On this basis, an average medium-sized business establishes a sales subsidiary abroad, with continuous sales and the achievement of a specific level of sales volume. Then it expands, depending on sales volume, transportation and wage costs, and sets up a permanent establishment with a department for research and development and/or a production facility.
SME entrepreneurs did not consider in their past internationalization activities and which thus caused unwelcome "surprises" The focus on labour and land costs led to an underestimation of the total sum of direct and indirect costs of an international production net. Costs for substitutions of assets and machinery, qualification costs for employees, traveling expenditures for home staff that are needed abroad, etc. we're not considered.
Organization of information flow and controlling, processing, quality assurance, etc. Lacking management capabilities at the foreign executive level, handling of different quality standards, training and working traditions such as absence, fluctuation, gender discrimination etc (Dimitratos andet.al.,2014). Manifested in a lacking perceived fit of business tasks or goals of the foreign management, in the worst case know-how diffusion via theft or plagiarism.
starting with missing repair services, replacement investment possibilities, suppliers of main parts non-transparent cultural and political background (of business methods and cultures, working traditions, institutions and administrative machinery
This demands attention and trust that can be built up and smoothed out by proximity; not only spatial closeness, but personal as well. Internationally successful SMEs have developed this proximity through the creation of internal and external network interfaces. This means that the entrepreneurs managed to link and expand their business sphere on two levels:
The business to business level (development of network capabilities between the home and the host country through the exchange of employees, shared trainings, and the creation of responsible interface positions that relieve the SME entrepreneur of the main task of pulling the network together or building up trust between the units).
The local level (acquisition of local and regional knowledge about the embeddedness of the new business, the foreign educational and training system, business methods and routines, supporting institutions, research institutions, unions and employers associations, supplier nets).
Therefore, global network capabilities describe a complex set of entrepreneurial competencies such as:the skill to connect and integrate home and foreign business through trust and division of labour, the ability to integrate in a foreign socioeconomic environment.
Key factors for the long-term establishment of a solid globalization trajectory are the development of local network positions abroad and of internal business co-ordination mechanisms that are based on a trust-filled relationship. SMEs which cannot build up the necessary global networking capabilities run the permanent risk of losing control over the value chain and the ongoing processes. In the worst case scenario, the SME runs the risk of insolvency and bankruptcy (Wach, K. and Wehrman, 2014). The investigated cases provide a deep insight into is management or, put another way, "mis-networking" that led to alarming business situations: entrepreneurs close their eyes to the need to interlink and become familiar with the business atmosphere abroad. They fail to understand cultural differences and fail to adapt to them. Suffering from time pressure, many have not been willing or able to take the time to integrate the different units into one network. This leads to negative experiences with internationalization that can cause dramatic business results or a retreat from and revocation of the international engagement. Surveys show that up to 30 percent of German SME internationalization projects are totally or partly relocated to the home base. All firms, independent of size, have to cope with the evolutionary dynamics inherent in internationalization processes. Traditional SME entrepreneurs have to adjust to these dynamics or otherwise run the risk of missing international or business activities. The capability to be aware of the need to react, to change and to adequately adapt is a matter of survival.
Depending on the form and demands of the international dynamics, SMEs can follow varying strategies of intensification (extension of the international engagement in terms of size, new forms or markets).Alternation (change of the international engagement in terms of internationalization strategy, form or size) and back sourcing (closing down the international business, temporarily or permanent reconcentration on the home base depending on local and regional production conditions).
SMEs try to neutralize problems of evolutionary dynamics if they can enhance their entrepreneurial and network abilities. But today's economic environment is turbulent and unpredictable. Nevertheless, the number of successful international SMEs is increasing due to their flexibility and innovative power to adapt to global demands. This learning loop pulls the separate meaning and action systems together, interlinks them strongly, and enables them to act instead of just react (Oparaocha, 2015).
Conclusion
The development of successful border-crossing business activities can be termed "globalization" or "internationalization" because it is a process in which the firm learns to explore and exploit the differentiated worldwide environment. The traditional focus on "internationalization" is discussed. In this paper, we outlined the current need for an internationalization theory targeting, especially with SMEs. Born global and traditional SMEs possess very different assets of international know-how at the beginning of the internationalization process. The entrepreneurial, networking, and evolutionary dynamics capabilities are marked by the former experiences of the entrepreneurs.The latest empirical findings prove strong deviancies from classical international incremental stage models. The global learning loops enhance knowledge and capabilities of SME entrepreneurs via self-made experiences and network ties abroad. The consequences are not necessarily an increasing internationalization of SMEs' further actions. Alternation and backsourcing can be part of the internationalization process. A higher level of global entrepreneurial, network, and evolutionary dynamics capabilities do not automatically suggest a more advanced stage of international engagement. The awareness and use of regional business networks instead of global ones can result in newly gained network capabilities. This shows a need for a further improvement of internationalization theories. A central concern is the integration of existing theoretical approaches into a common, commensurable framework in order to cope with the complexity and dynamics of globalization.
References
Sarasvathy, S. and et.al., 2014. An effectual approach to international entrepreneurship: overlaps, challenges, and provocative possibilities.
Zahra, S.A., Newey, L.R. and Li, Y., 2014. On the frontiers: The implications of social entrepreneurship for international entrepreneurship.
Terjesen, S., Hessels, J. and Li, D., 2016. Comparative international entrepreneurship: A review and research agenda.
Coviello, N.E., Jones, M.V. and McDougall-Covin, P.P., 2015. Is international entrepreneurship research a viable spin-off from its parent disciplines.
Schwens, C. and et.al., 2017. International Entrepreneurship: A Meta‐Analysis on the Internationalization and Performance Relationship.