Introduction
1. Business Idea
In the present world people are very much attracted to ornaments and like wearing different one on each occasion. Affording a real jewellery is not under the capacities of all and only a part of total population can manage to maintain variety in real jewellery. The taken business idea is of artificial jewellery which will be available in different patterns ranging from stones to Kundan, imitation etc. it has great opportunities in the foreign market as here people do not get such products and according to the current trend people at global level like wearing ethnic items occasionally (Vos, 2010). The buyers will be given great option to choose from and it will be easy to make the purchase. Apart from the offline store there will be an online buying facility also from where potential buyers can simply surf the variety, compare the price and can select the most worth option for themselves.
The targeted customer for the products would be females of age limit 22 – 45 years. This is because they are the one who are active with trends and like experimenting different products. The business would stand for delivering great quality which is worth of its value.
The philosophy is to treat every client worth and give weightage to what she desires for. We believe that we should treat everyone with respect and honesty, provide everyone with the best quality for their money and always do what is right for the client (Nestić and Stefanović, 2015).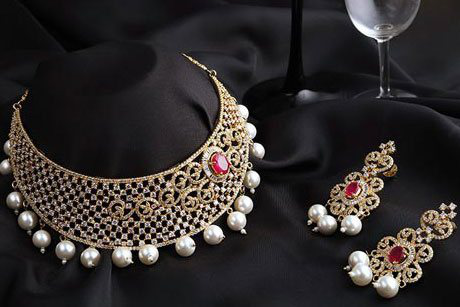 (Figure 1: IMITATION JEWELLERY)
2. You and Why you are starting
I am an entrepreneur and recently completed my 2 year course in jewellery designing. My father is in the same field but working as an employee at a big diamond store. I was inspired to be in this sector by him only as he always knew that there is great scope of margins in it. he used to discuss how trading in this products take place and ways through which expansion of same business can be done using different platforms. He knew what is most demanded by the customers and what is in trend. Therefore, I choose to start with the artificial products as it demands comparatively less investment. During my designing course I learned different software's to design the ornaments and this will help me at initial stage to make unique items which can attract customers. Hence with the together efforts of my theoretical and family practical knowledge there are immense chances of achieving success.
3. Market research
3.1 The big Picture
The business will be operated in London as here people are much fashion conscious and welcome the new concepts (Sarstedt and Mooi, 2014). The major business will be carried out though online official site of the brand as this will help in reaching to maximum clients. One store will be there where orders in bulk would be taken and grievances of the customers will be met if any.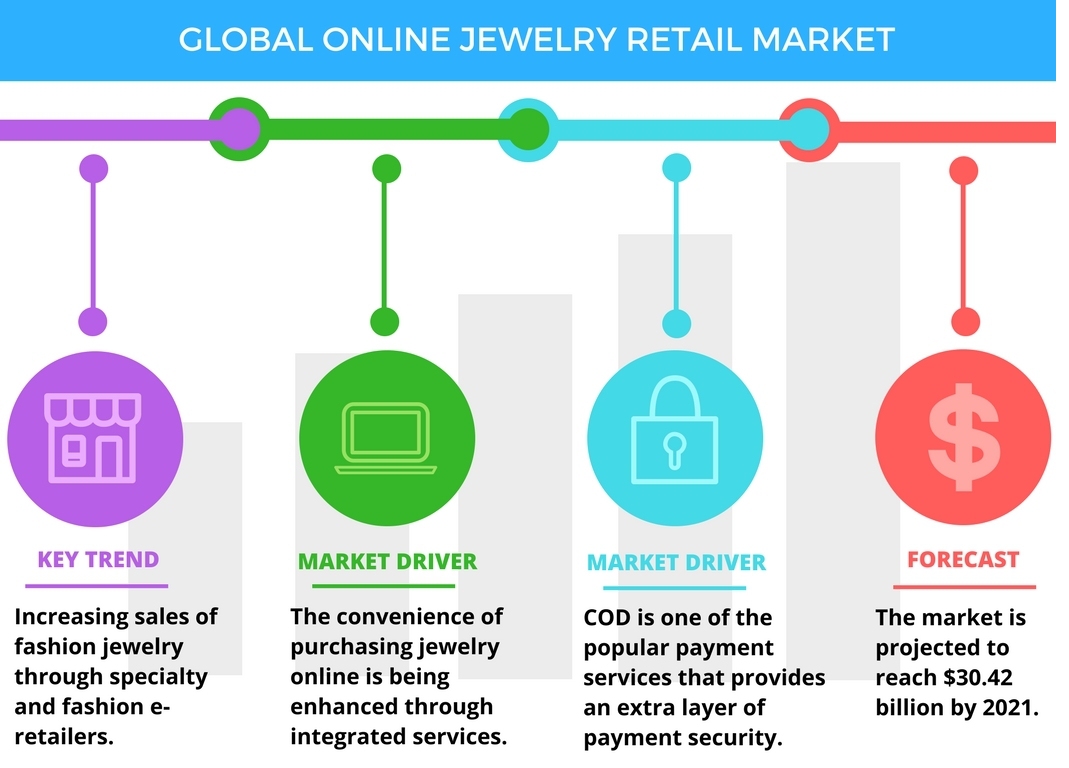 (Figure 2: Global Online Jewellery Market , 2019)
3.2 Competitors
Competitor 1
| | |
| --- | --- |
| Name | Lark & Berry |
| Type of competitor | Direct competitor |
| What will you be competing on | This company is known for doing excellent delivery on time with quality products therefore I would compete with its supply chain and would ensure that more prompt deliveries are made to the customers using the official online site of the brand. |
| Strength of competitor | The major strong feature of this brand is that it carries out its business operations doing minim harm to the environment and hence has many loyal customers. |
| Weakness of competitor | Caters the need of only premium class customers. |
| Summary of how you will compete with them | As the identified weak point of the brand is that it does not offer much variety for the average or lower income group customers it could be competed with different range of products that lies within the buying capacity of all segment clients. |
Competitor 2
| | |
| --- | --- |
| Name | Kimai |
| Type of competitor | Direct competitors |
| What will you be competing on | Wide variety of fine diamond jewellery items are delivered which are produced without harming to the ecosystem. Also the purity of the products is high. |
| Strength of competitor | Manufacturing of product is not done through mining and hence water is least polluted. |
| Weakness of competitor | It only makes the fine designs which are light and cannot be wore with the ethnics if customer want to carry heavy ornaments. |
| Summary of how you will compete with them | By making both light and heavy jewellery more market share can be covered. |
Competitor 3
| | |
| --- | --- |
| Name | JEM Behold Jewellery Ltd |
| Type of competitor | Replacement competitor |
| What will you be competing on | The refer to brand specialises in gem stones. It could be competed with the introduction of other similar items that are of low prices and give same satisfaction. |
| Strength of competitor | The major strength lies in fulfilling the corporate social responsibilities. |
| Weakness of competitor | The supply chain of the brand is weak as sometimes it takes much time in delivering its products. |
| Summary of how you will compete with them | The online portals will be kept active and it would be given emphasis that the order is shipped in the promised time duration. |
Competitor 4
| | |
| --- | --- |
| Name | Norrfolks |
| Type of competitor | Indirect completion |
| What will you be competing on | Common type of variety which will be served by both the brands can be used to achieve the competitive advantage by offering more of product variety options so that customer can make wise choice. |
| Strength of competitor | Its designs are very much trendy and are comfortable. |
| Weakness of competitor | Limited options |
| Summary of how you will compete with them | With the jewellery items which has more ethnic touch can give a good completion to this brand. |
4 Customer research
4.1 Test Trading
In order to found out that weather the business is going to achieve its target results it is crucial to understand its customers (Abbondante, 2010). They are the one on whom the overall success of the business depends upon. In case of this business idea the sales of other stores and trends observe in the artificial jewellery can be used to understand what opportunity does our idea has. In order to validate the idea, the brand was introduced at jewellery festival where more of soft copies were made available and those visiting the place were made familiar with them. It was observed that how many visitors are showing their interest in the new and unique designs and what are their expectations. Their feedbacks were taken and it was found that they are looking the concept of ethnic design and showing their interest. Most of them have also booked some items in advance which shows a positive response from the market. very few designs were kept at the display and all of them were sold and revenue of £54440 was made which is a good start. It shows when the brand will be launched in full it will be able to influence the sales and will give a tough rivalry.
Suggested: Business Strategies of British Petroleum Company
4.2 Evidence of demand
In the test trading it was found that people in London are interested in the artificial jewellery products and if provided with quality and control price products then it can raise good revenues in the long run. Keeping the trends and feedbacks of the customers that were gathered during the test trading the future designs will be made accordingly. It was found that monthly the monthly sales will be above average and therefore maintenance of the stock is fruitful so that no potential sale is missed.
Through online every platforms 50 people were contacted every day and it was asked that if provided with quality and control cost provided with given designs weather they would buy it. on average 25% of those responded positively and said a piece would be bought by them in every two months. And another 5% said they are going to make the purchase on special occasions or festivals only. Negative response was given by the rest of 20%. On the basis of same yearly sales calculations will be £200000
5 Marketing
5.1 Customer profile
Customer Profile 1
| | |
| --- | --- |
| Coustomers | Bloggers |
| Description of Coustomers | They are the one who are involve in the one who promote the products of different brands. |
| Why are they your coustomers | They write about different products and promote them through different social media platforms. In return of same they earn revenue. Although they are not the regular buyers as they only use it so that they can relate more to the products and services. |
| Channels you will use to market to them | They will be hired on the basis of their popularity and a fix amount of incentive will be given to them on every sale which is resulted from the blogging. |
| Activites within channel and related costs | In order to found out the best blogger of this field online research has to be done and ratings need to be checked so that it can be identified that through which source maximum customers can be influenced. |
Customer Profile 2
| | |
| --- | --- |
| Coustomer | Females of age 22 – 45 |
| Description of coustomer | They are active on social sites |
| Why are they your cosutomer | They are the one who are most cautious about the fashion trends and like to try new and different products specifically in context of jewellery. |
| Channels you will use to market to them | Facebook, Instagram snap chat and other social media platforms. |
| Activites within channel and related costs | With the help of online marketing department, the images and designs will be made popular on net which will aid in attracting the potential buyers. |
| | |
| --- | --- |
| Coustomer | General public |
| Description of coustomer | Living in the local area |
| Why are they your cosutomer | There are different occasions like weddings, festivals etc. on which people buy such items for personal use or for the sake of gifting it to the other person. Those who are living nearby the mall may prefer this brand as they can come and shop in person. |
| Channels you will use to market to them | Sales, discounts and promotion events |
| Activites within channel and related costs | In order to attract the people from nearby areas use of promotion events at mall can be done. It will increase the publicity and specially when more people visit the place like during the wedding or festival seasons overall sale can be improved. |
5.2 Route to market
During the test marketing lots of orders were received and they are going to be the first customer of the brand (Stuhler, 2015). It is because satisfying them is important as they can then further help in boosting the total sale. In this case mouth marketing will be further done by the customers which is one of the most effective route to market the products.
5.3 Launch Marketing
In order to make the customers aware that the brand is ready for making the sales use of a launching event will be done. It would not be done on a very huge scale but shall be done on a prime location. More of the media partners will be invited so that information can be further spread in more geographical area using the various platforms. Apart from this effective use of flyers will be done as it is an economic way of spreading the news. Total of 1,00,000 flyers will be printed and distributed in the distinct areas specially those which are frequently visited by young females. Discount of 10% would be offered to those who show the code given on the flyer while making their purchase.
6 Operations
6.1 Premises
Although most of the business will be done online but to have the office of same along with exclusive collection is important so that more customers can be attracted and brand loyalty is maintained. In order to establish the brand image a small shop at Angle Centre will be taken on rent. This location is chosen because it is widely visited by the target customers and is located at the prime location (Lusch and Vargo, 2014). Those who are not coming with the purpose of buying can also be attracted through proper displays.
6.2 Staff
| | | | |
| --- | --- | --- | --- |
| Role/Job | Hours per week/month | Cost | Month start |
| Sales person *2 | 45 hours/week | £7K | Month 1 for one sales person and month 5 for the second. |
| Manager | Full time | £20K | Month 1 |
| Marketing executive | Full time | £15K | Month 1 |
6.3 Suppliers and third party
In order to manufacture the designs, it is important to get the raw material and for same the suppliers of raw items will be most important. It is important that cost offered by all of them are evaluated so that the one which is best suitable will be selected. apart from this small vendor of who are dealing in the same business will also be communicated to get the finished product from them as their products can be sold with own brand name and commission can be charged on each item sold (Cooper, 2015). They will be another type of the suppliers and it would be ensured that they do not compromise with eth quality as doing so will affect the brand name.
Get Help in
Any Subject
Our intention is to help numerous students worldwide through effective and accurate work.
6.4 Risks
| | | |
| --- | --- | --- |
| Risk factor | Impact on business | Mitigation and Outcome |
| Non availability of the raw material at desired rate | As there is lot of demand for the same material suppliers has the option to bargain the price. in case they charge very high can lead to great loss of total margins. | It is important to make bonds with at least 5 suppliers which will be time bound. This will help in marinating the uniformity in the cost and will minimise the risk of price fluctuations. |
| External competition | There are many entrepreneurs who are dealing in the same business and same can create great danger for this brand as any small mistake may affect the brand image to a great extent and overall sales decline noticeably if the issue become popular. | While designing the products it would be given care that it is competitive enough and do not compromise on any grounds with the other brand items. |
6.6 Legal and regulatory
| | |
| --- | --- |
| Relevant Law | Evidence of compliance provided |
| General product safety | Certificate attached |
| Chemicals | Certificate attached |
7. Next steps
Need to do
Finding the right Ecommerce website developer
Signing the plan
Selecting a name for domain
Adding designs to online platform
Setting the payment options
Preview launch and testing
References
Vos, A.H., 2010. Service innovation: managing innovation from idea generation to innovative offer (Master's thesis, University of Twente).
Nestić, S. and Stefanović, M., 2015. NEW SERVICE DEVELOPMENT METRIC IN MEDIUM ORGANIZATIONS. Center for Quality.
Sarstedt, M. and Mooi, E., 2014. A concise guide to market research. The Process, Data, and, 12.
Abbondante, P., 2010. Trading volume and stock indices: A test of technical analysis. American Journal of Economics and Business Administration. 2(3). p.287.
Stuhler, J., 2015. Quantum optics route to market. Nature Physics. 11(4). p.293.