Introduction
The manager of U mobile has to conduct proper market research so that he/she can identify needs and wants of consumers. As per the consumers' needs, organisation can provide customised services which help in attaining maximum revenue as well as succour in enhancing growth in market at the time of high competition (Kotler and et.al., 2015). The staff members of U mobile have to adopt appropriate strategy and approaches to support organisation's growth. It is through application of SWOT and PEST analysis that the weaknesses and strengths can be identified. This in turn helps in the formation of appropriate marketing plan for introduction or launching of new products or services.
1. Company background
U mobile is a Malaysian mobile telecommunication service provider. It is the fastest growing full-fledged mobile operator who offers internet data, voice as well as messaging services to its consumers. The company to design innovative prepaid & post-paid plans along with the broadband connections (Hollensen, 2015). For doing the changes in U mobile, staff members have to adopt unconventional approach with segments as well as targets offer and deliver the products along with the services so that they can satisfy needs of the consumers. Moreover, they have to provide the products according to the lifestyle with a focus on the professional segments. U mobile has introduced different kinds of services in market.
The company also adopts a unique sales strategy by employing an appropriate distribution channels to develop the brand image. The staff members have to involve more efforts and apply appropriate approaches which helps in achieving success within the industry. The company has to provide innovative services so that it can expand business operations (Sheth and Sisodia, 2015).
2. Situational analysis
The situational analysis can be done through adoption of PEST analysis (Möller and Parvinen, 2015). PEST analysis helps in analysing impact of external environmental factors. This in turn helps in deciding appropriate course of action for reaping the targets at the time of high competition in the market.
| | |
| --- | --- |
| Political factor | Economic factor |
| In United Kingdom, political conditions are highly stable in nature. The government has concrete plan to handle operations within telecom industry. The staff members have to imbibe appropriate rules and regulations along with laws so that they can attain the targets. For the telecom operators, government has to allow the foreign investors to infuse the funds (Nahavandi, 2016). Appropriate policies should be used by U mobile which helps in attaining the success and expanding the growth. The employees of U mobile have to provide the services in rural areas so that they can achieve the targets. U mobile having a licence so that they can deliver the products and services according to the interest of consumers. | Interest rate, inflation as well as tax rates are considered to affect the industry related to telecommunication. Expenses affect pricing per plan which are offered to the consumers. Growth of U mobile is depended on the market as well as technological advancements. The organisation can create social media pages, advertisements on sites, and digital marketing campaigns to reach customers across the globe. |
| | |
| --- | --- |
| Social factor | Technological factor |
| When taste and preferences of the consumers change then it will affect the changes in U mobile Along with this, the business unit needs to adopt the latest technology for providing best services to satisfy consumers' needs. For improving the sales of services of U mobile internet is not essential (Mason, Kjellberg and Hagberg, 2015). They have to do effective communication as well as have to maintain social relations which help in attaining success. They have to provide best services which helps in maintaining brand image. They have to proper advertising so that consumers get proper information about services and by that they can attain the targets. | Telecommunication has become a vastly important aspect of the daily life of the average person. It is seen that both needs and requirements for telecom services are achieving high level of growth. The employees of U mobile have to use upgraded and innovative technology to innovate and create new services and products to customers. The application of the best technology helps in organizations' growth in long run. Along with this, it helps in gaining the market share for future (Torkzadeh and et.al., 2016). For satisfying the needs of consumers, make best team so that they can produce the best products for customer, maintenance as well as repair which helps in attracting and satisfying the needs of customers. Technological factors always help in doing the changes in an environment of the company which also having a impact on telecommunication industry. |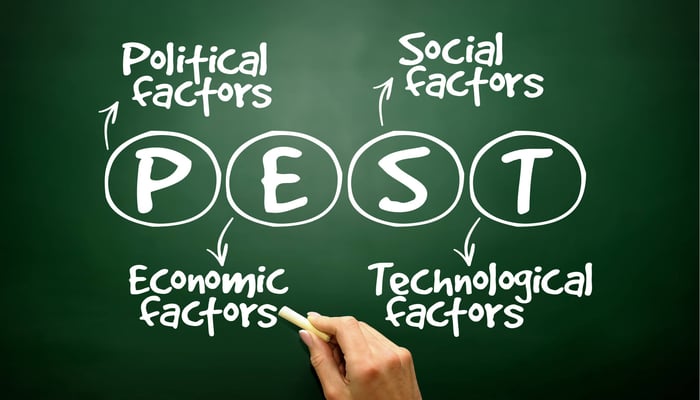 3. SWOT Analysis
SWOT analysis helps in finding out the strength and weakness of firm. Then firm can used different strategies to overcome from its weakness.
Strength
The main strength of U mobile is that the experience it holds. The company is having good existing distribution and sales network which helps in increasing profitability as well as earning high revenue (Ford, Honeycutt Jr and Joseph, 2015). U mobile having a good deal of skilled workforce which succour in enhancing the growth rate in the market.
Suggested: Marketing Opportunity
Weaknesses
The main weakness of U mobile is that they have starter package and it is available on few selected stores. Moreover, post-paid services are not available. Along with this, it improves the market size as well as productivity for future with the good structure (Kowalkowski and et.al, 2015).
Opportunities
U mobile has new acquisitions which helps in growing demand of the services so that the staff members can increase the growth rate along with the profitability. The company have enough resources for expanding its business. The business unit has to expand its operations in new markets. The employees of U mobile has to set the price of plans reasonable so that middle level people can easily afford it (Goi, 2015).
Threats
The business entity has high competition in the market but with the less profitability. . The main threats of U mobile are increase in labour cost, rising cost of raw materials, financial capacity as well as increasing costs (Mele, Pels and Storbacka, 2015).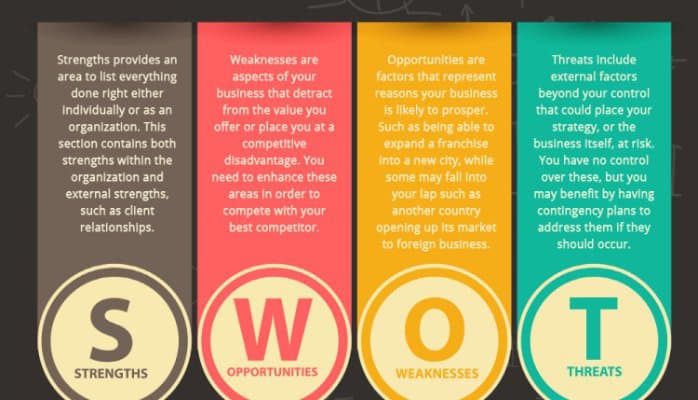 4. Marketing goal and objectives
It is important for each and every business unit that they have to determine and set the marketing goals and its objectives. This is a part of marketing plan where a firm can set their own goals and targets. Along with this they have to make their marketing strategies accordingly. Therefore, U mobile required that to decide its marketing objectives in order to compete their competitors. The organisation long term goals is to increase market share by 25% in next 6 years and also increase their product portfolio. For this, they can use SMART approach to set its objectives which is achievable for the company
U mobile company is launching a new product that is UMI 38 prepaid plans which include some feature that are RM 38 per month, Unlimited mobile internet with 500 MB high speed. MHz for its customer. For this purpose it need to set goal and objectives for makring plan
The goal of U mobile company is to create awareness among people for new product. Further, firm also want to increase its sale and profitability for expanding its business in new geographical area.
Objectives of U mobile company is as follows
To increase sale up to 10% till the end of year 2017
To increase market share up to 8% within a 14 month
All above mentioned are the goal and objectives of firm which it can achieve with the help of marketing strategies.
5. Marketing strategy
Marketing strategy play a significant role for making marketing plan successful. Further U mobile company can launch its new product by using 4 Ps of marketing.
Price
For setting the price of new product firm need to first determine its objectives which is the first step of pricing. The objective of U mobile company is to increase and sale and capture market share (Mele, Pels and Storbacka, 2015). For this firm can use penetration marketing strategy in which it can keep first the price of product lower for increasing the sale. After some time it can increase the price for gaining market share.
Product
U mobile company is launching a new product that is UMI 38 prepaid plans. MHz. The product which is launched by firm is different from its competitor because it provides free internet services to its registered customer with validity of 30 days.
Place
Firm can used different distribution channel for selling its new product. U mobile company can set its physical distribution store where transport facility is available, so that people can easily reach to buy its product and