Must-Know Facts About Australia for International Students
May 21, 2018
( 3542 views )
Things to Know About Australia Before Applying for College Admission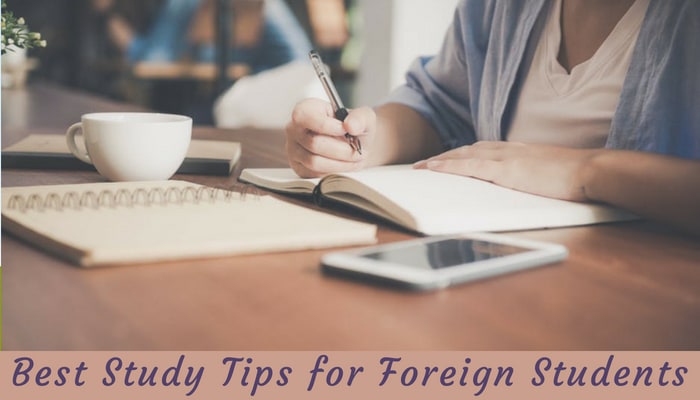 We all know that Australia is the third best educational destination in the world, the UK, and the USA being the first two. It's not untrue to say that most international students prefer to study in Australia considering the fact that it is comparability cheaper, and it is easier to adapt efficiently to the multicultural environment that it offers. Well, if you too think so, then you are right at certain extent. But before making any final decision, we suggest you know some important facts about this nation and what you might experience over there. Here we have mentioned a few points that will expose you to a wide range of information regarding the same.
You need a visa
If you are looking to pursue a certificate programme from Australia that would last up to three months, then all you need is a regular tourist visa. However, if your study tenure will extend for more than three months, then you must apply for a student visa. The procedure for this is quite straightforward as it's done online and you need not visit embassy for the verification procedure. In fact, it will be linked to your passport, and the visa inspection team will directly inquire about you from the Department of Foreign Affairs of your nation. Well, the entire process will be carried out immediately without letting you wait for the same. But the fee will be expensive, so be prepared to pay that.
You must apply for a health insurance
It's mandatory for International scholars in Australia to opt for a health insurance plan. Alternatively, you may also apply for traveler's insurance through a company like World Normas that will give you the same security that too at a lesser fee. However, if you are going there on a study abroad programme, then chances are that it will be included in your package, so you need not spend an extra penny on that.
Choose your study destination carefully
There are hundreds of world-class universities in Australia, and you should choose the one on the basis of the course that you want to pursue, campus offerings, and accommodation facilities. Keep in mind that Australia has the most diverse landscape in the world. So, decide a college campus that would suit you the best. For instance, if you are looking to pursue a degree in agricultural management, then opt for the one located in a suburban region as this would give you the chance to visit the nearby rural communities for research.
Jet lag may be a real problem
If the time difference between your country and Australia is intense, then your biological clock might be disturbed. This will cause several health problems, such as headache, insomnia, irritability, drowsiness, and slight disorientation. These symptoms are related to the lack of synchronization in the neurons of the left and right hemispheres of the brain. Well, if you face the similar issue, then you need not go for treatment. Rather make some behavioral adjustments, such as changing your sleeping time as per the new clock and waking up early in the morning to bask in the sun. You should also avoid the intake of caffeine and alcohol until you adjust yourself as per the new time zone.
Australia is expensive
While it's true that college fee and accommodation charges are low in Australia as compared with the UK and USA, but it is not that inexpensive too. Well, the cost of living and education expenses differ from one city to another, so you really need to be cautious while choosing your college. As per a recent report, Sydney and Melbourne have been listed among the World's most expensive cities. Apart from this, other cities like Melbourne Adelaide, Cairns, Hobart, and Canberra are also becoming expensive day by day. Only a few cities, such as Perth, Darwin, and Brisbane have become more affordable over time.
It's worth opening an Australian bank account
If you have decided to study in Australia for more than one semester, then it will be rational to get an Australian bank account. By doing this, you can avoid the extra fee that will be charged by your home bank for drawing money from a foreign land's ATM. Alternatively, you can sign up for a bank account within the Global ATM Alliance, which is a group of several international banks that allows the registered clients to use their ATM-cum-debit cards at another bank within the group without paying any international ATM access fee.
After knowing these facts about Australia if you are still willing to study there, then apply directly to the college or get help from a registered education agent. And, after getting admitted, you can contact us for taking assignment help in Australia. The future endeavors might be tough for you, but we promise to lend our support in all your academic requirements.