INTRODUCTION TO OPERATIONS MANAGEMENT
Operations management is the area which aims to organize and direct the functions which are technical and physical to the firm. Such functions relates to development, manufacturing and production. All these functions are making sure that operations of business are efficiently carried out through optimum utilization of resources (Brown and et. al., 2013). In the present report, operations management is taken into account with respect to a Furniture Supplier Company. The organization is engaged in providing finished goods to the leading furniture retailers. The study discusses to understand the nature and importance of operations management. Further, it entails the link between operations management and strategic management. Moreover, it also covers the planning and controlling in operations management. At the end, the report entails to assess and evaluate the effective management of operations at Furniture Supplier Company.
TASK 1
Importance of operations management in organization
The operations management is essential for Furniture Supplier Company because of following reasons-
Supervises operational system of business- It includes various activities like planning, controlling, directing, organizing and leading the operations of business. Hence, through this operational system of cited company can be managed (Kerzner, 2003).
Enhancing the productivity- Operations management enhances the quality in the goods manufactured. Thus, it helps in improving the productivity of Furniture Supplier Company. Also, it will assist business in improving the productivity and profitability of organization.
Improving the financial position of business- Through increasing the productivity of business, it will help in improving the financial position of company. Hence, it brings advancement in order to effectively process the business (Parker, 2012). Thus, the goods are offered to retailers within less period of time which thereby have positive influence on the financial health of organization.
Product and service management- In order to develop product, it involves various steps. This starts with idea generation and ends with sale of products (Greasley, 2007). Hence, for Furniture Supplier Company, operations management is essential as with this it can plan various schedules effectively and which would facilitate the firm in manufacturing the products within stipulated time.
Optimum allocation of resources- Operations management plays an important role in allocating scarce resources so that it can be effectively utilized in the business. The resource involves time and cost which are essential for the success of every organization. Through proper allocation and management of resources, business can increase its productivity and profitability (Schneider, 2003).
Helps business in meeting customer's needs- Effectively managing the demand and supply will help company in fulfilling the demand of customers. Therefore, operations management is important in maintaining the balance between quality needed and supplied by firm (Bettley and et.al. 2005).
Also Read:
Analysis of operations functions of Furniture Supplier Company
The operations functions of cited organization are as follows-
Time management- It refers that the function of operations management is to prepare proper schedules of time taken by different activities of business (Slack, Chambers and Johnston, 2007). Also, it makes sure that the completion of activities will be achieved within set time so that project may not delay.
Management of cost- Cost management is a crucial function of operations management. The cost allocated with different business activities is assigned with the assistance of operations management. With this, Furniture Supplier Company will be able to minimize its expenses in order to ensure managing the overall business costs (McCrie, 2011).
Allocation of resources- Effectively allocating the resources is the significant function of operations management (Czuchry and Yasin, 2003). It ensures that production process of business runs in a smoother manner, when its resources and cost are allocated as per the priority of different tasks.
Managing quality- Quality management is another important function performed by operations management. Thus, it helps cited organization in effectively controlling its products which increases the overall efficiency of production system of organization (Maytorena, 2007).
Change management- This function of operations management is to manage the change that takes place within Furniture Supplier Company. It helps business in planning, monitoring and redesigning the different activities.
Evaluation of operation management of organization by using process model
The process model of Furniture Supplier Company is effective for business in making decisions. This model consists of input, transformation and output. In order to evaluate the operations management of company different theories and models are used. It comprises of closed and open system, random, probabilistic and deterministic systems. Here, the operations management of Furniture Supplier Company is an open system (Eriksson, Hilletofth and Hilmola, 2013). The four V's in operations management in Furniture Supplier Company assists the business in enhancing the objectives. These four V's are volume, variety, variation and visibility. For instance, volume states that business is producing volume of products through using raw materials. Further, variety implies that through using equipments business produces variety of products so that needs of customers can be satisfied. Also, there can be variation in demand as it helps the business to identify the preference of clients and produce goods. Finally, there is visibility of final good manufactured in business. This is because it needs to regularly communicate with the external business environment. The input process will require raw material which is provided by the suppliers of the company. Further, the conversion of raw material is done so that input can be converted into output. The input-produce-output process is used in business as it helps in analyzing the transformation of raw material into finished products. For instance, in the present case of Furniture Supplier Company it produces finished products through transforming raw material and delivers it to clients.
The transformation process includes different factors such as people, structure, environment and technology which are essential in order to complete the process in an effective manner. The finished goods are then transformed to ultimate users. In addition to this, Furniture Supplier Company has a probabilistic process model (Hazletta, McAdamb and Walkerc, 2013). The reason to this is that, the end results are determined by company in advance depending upon the future outcomes. Thus, through using open process model, business can deliver the finished products to its customers which also include furniture retailers. The future demand for the furniture products of the company can be estimated with the help of Probabilistic system. Hence, through this firm can keep an eye on its future capacity management.
The transformed resources can be further used in business in order to satisfy the needs of customers and attain goals. It helps in attaining profitability through providing finished products to retail customers.
The entire process of Furniture Company is that it input raw materials in business in the form of resources process it in business using varied equipments so that effective output can be produced in the form of furniture products as per the need of clients. The output is produced in the form of different products and services as per the demand of customers and satisfies their needs and wants.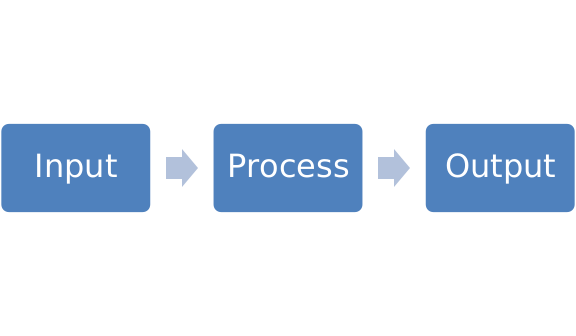 Three E's in Furniture Supplier Company
There are three E's essential for the success of organizations which are efficiency, economy and effectiveness-
Efficiency- This states the way of doing things as smoothly as possible. Further, it includes allocation of resources in an appropriate manner so that process can flow in an easy manner (Pun, Lewis and Lalla, 2004). In order to achieve efficiency in business operations, it is essential for business to eliminate the activities which causes delay while carrying the operational process. It results in achieving the set results within appropriate time and will further improve the productivity of Furniture Supplie