7 Must-Do Things to Learn English for Non-Native Speakers
December 14, 2017
( 5894 views )
Best methods to improve English for non-native speakers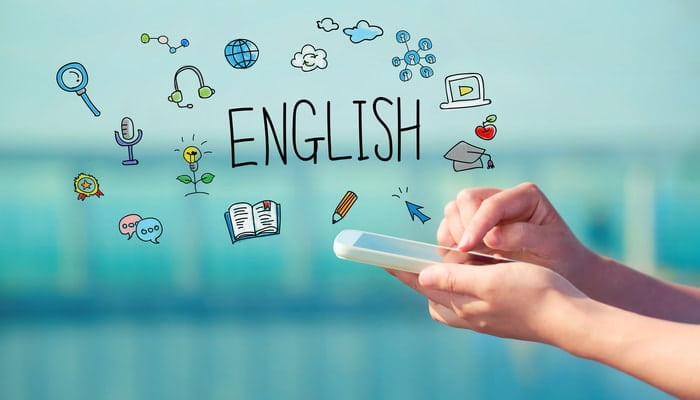 Many students from non-native English speaking countries have dreams of studying in foreign universities specially located in the USA, UK, and Australia. Many of you might also want to go to Harvard, Oxford university but when it comes to appearing in English aptitude tests, only a few of you pass them. The problem lies in your poor command of the English language.
In today's day and age, English as a second language has now become a necessity across the globe. There is a high demand of English speaking employees in the Asia Pacific region. Having an exceptional knowledge of this language helps in improving your communication skills. But, the question that comes next is how to have a good grasp of English? There are many methods suggested by experts, but again the problem is, which one to choose? So if you are a non-native speaker who is seeking the best techniques to learn the English language, then you must read this article.
1. Improve grammar
Being a non-native speaker does not mean that you have weak skills in grammar. Most of the people face the problem of 'antelophobia' (phobia of English) because they think that their syntax is not up to the mark. In fact, many of you don't even start the conversation with another person because of your poor grammar skills. You can improvise by writing a small article and rectify the grammatical error with the help of various tools available online. Check where you have gone wrong and again rewrite the same article inculcating the changes suggested by that tool. There are certain online lectures available on YouTube so you can also watch them and improve your grammar.
2.) Enhance vocabulary
"Learning a good vocabulary is as delightful as learning a new sport". Unlike any sport, building a good vocabulary does not require any coach. You need to read more and more to get a hold on the same. But, having a good vocabulary is not enough so you must know how and where to use the right word.
3.) Don't hesitate to speak
Make a habit of speaking English even if you do not sound eloquent. Many of you hesitate while talking because of your poor grammatical skills but once you start speaking in public, you will become more confident with time.
4.) Don't be reluctant to listen
You become dispirited when you are unable to comprehend what the speaker is saying. But, it is required that you try to get more of the speech and think about the scenario (taking into account the situation around the speaker).
5.) Read and understand
Read noteworthy and genuine content from various newspapers or online blogs. Try to build a deep understanding of the material and rephrase the content in your own words. Reading more and more quality content will enhance your vocabulary and will also increase your knowledge of sentence formation. If your schedule is so busy, then make novel reading your bedtime activity.
6.) Watch English movies, and TV series with subtitles
Watching English movies with the subtitles would help in learning both the formal and informal ways of speaking. It assists you in learning the actual pronunciation of words and develops your listening skills as well. It is required that you must memorize or note down the new words used in the movies with which you are not familiar.
7.) Use speech shadowing techniques
These techniques make use of an audio/ video clip which has a voice of the speaker provided with a text transcript of that audio. Listen to the material repeatedly and try to imitate the speaker. It is essential that you learn the way the speaker says- the tough words he speaks, the pauses he takes, his voice pitch, pronunciation. It may not be easy for the first time. But gradually, you will improve your linguistic accent and body language.
It turns out that along with high technical skills, employers are looking for the candidates with a good grasp of the English language. By following above methods, you can improve your English speaking abilities. Hope you liked reading this blog.
Don't worry if you are facing difficulties in writing your English assignment. We, at Global Assignment Help Australia, have the splendid writers and editors who have worked at elite institutions for years and perfectly know about every concept related to the various subjects. Our team provides the best English assignment help and that too at feasible prices.