CHC33015 Assessment | Everything About Certificate 3 in Individual Support
March 14, 2020
( 1862 views )
All You Need to Know About CHC33015 & Certificate 3 in Individual Support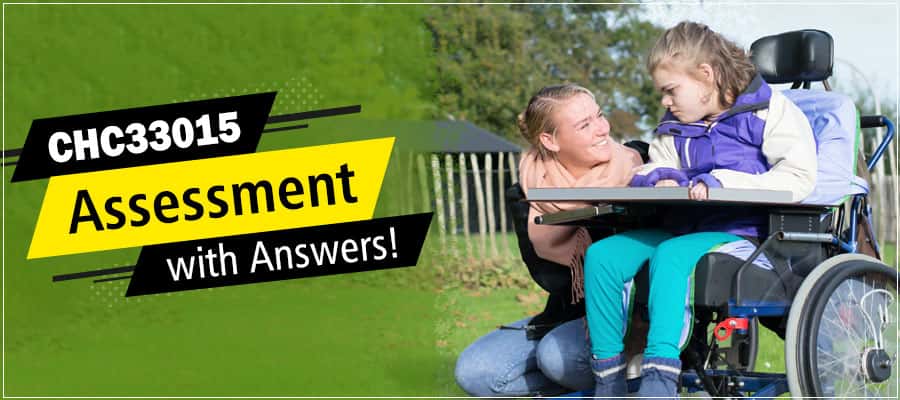 Recently, there came alarming news that the population of Australia is ageing rapidly. Are you wondering what is so shocking or worrying about it? When more and more people age simultaneously, the health care communities and facilities have to be balanced equally to meet their requirements. This is why CHC33015 was introduced, and more students are trained for this. Now, the struggle for these students is finding CHC33015 assessment answers to score well in their exams and begin their practice. So, they contact experts of reliable services like Global Assignment Help to help with this. And, our professional writers have shared this blog with necessary details on this topic to help such struggling students. So, let's check it out!
What Is CHC33015 Certificate 3 in Individual Support?
According to a prediction made by the Australian Bureau of Statistics Forecasts, the number of aged people is increasing rapidly. Gradually the count would be something like one in every five people of the country is aged above 60. So, the demand for their caretakers and communities is also increasing rapidly. To meet the rising demand, Community Services & Health Industry Skills Council (CSHISC) has announced a new training program CHC33015 Certificate 3 in Individual Program. This is to help individuals get enough training in personal care and support.
What Are the Qualification Areas of CHC33015 Certificate 3?
CHC33015 course seven mandatory core units and six elective units. You need to complete the seven units that are compulsory no matter what your specialization is; they are:
CHCCCS015- To provide individualized support
CHCCCS023- To support independence and well being
CHCCOM005- To communicate and work in health/community services
CHCDIV001- To work with diverse people
CHCLEG001- To work legally and ethically
HLTAAP001- To recognize healthy body systems
HLTWHS002- To follow safe work practices for direct client care
There are six units which are split into three categories, as explained below. Students can choose any of these based on the specialization they wish to master in for future.
Group A – Ageing Specialization
This mainly includes three units:
a) CHCAGE001- To facilitate the empowerment of older people
b) CHCAGE005- To provide support to people living with dementia
c) CHCCCS011- To meet personal support needs
Group B – Disability Specialization
This consists of four main units:
d) CHCDIS001- To contribute to ongoing skills development using a strengths-based approach
e) CHCDIS002- To follow established person-centred behaviour supports
f) CHCDIS003- To support community participation and social inclusion
g) CHCDIS007- To facilitate the empowerment of people with disability
Group C – Home and Community Specialization
This group focuses on five main units:
h) CHCAGE001- To facilitate the empowerment of older people
i) CHCDIS007- To facilitate the empowerment of people with disability
j) CHCCCS011- To meet personal support needs
k) CHCCCS025- To support relationships with carers and families
l) CHCHCS001- To provide home and community support services
Now, let us take an insight into the skills that you need to possess or develop for CHC33015 Certificate 3 in Individual Program. So, let's turn to the next section:
What Are the Skills You Can Develop from CHC33015 Certificate 3?
The main motive of this course is to help freshers develop certain skills that will aid them at work in providing residential aged care facilities, community care and nursing homes.
So, here we listed some skills that can be of great help to you:
1. Learning about the human body working
2. Meeting personal client support needs
3. Meeting the needs of individual clients
4. Facilitating the empowerment of aged people
5. Supporting client independence and well being
6. Understanding the proper functioning of the human body
7. Implementing tools to communicate and collaborate
8. Capable of taking any strong decision at the time of need.
9. Able to make a judgement while providing support.
10. Working on strategies to communicate, support and monitor
These are some skills or qualities that you need to possess. If you don't have any of these, you should develop them to work in this field to provide care to aged people. Now, let us take a look at some other details that you need to know about this course and program before you enroll for it.
What Are Some Details You Need to Know About CHC33015 Certificate 3?
When you are working on this course, it is mandatory that you spend maximum time on a vocational placement. To perform your best, you need to have hands-on practice with this. The current CCHC33015 needs a student to have a minimum of 120 hours of vocational placement at any recognized and registered care facility. This helps the student gain maximum knowledge and experience in dealing with different things.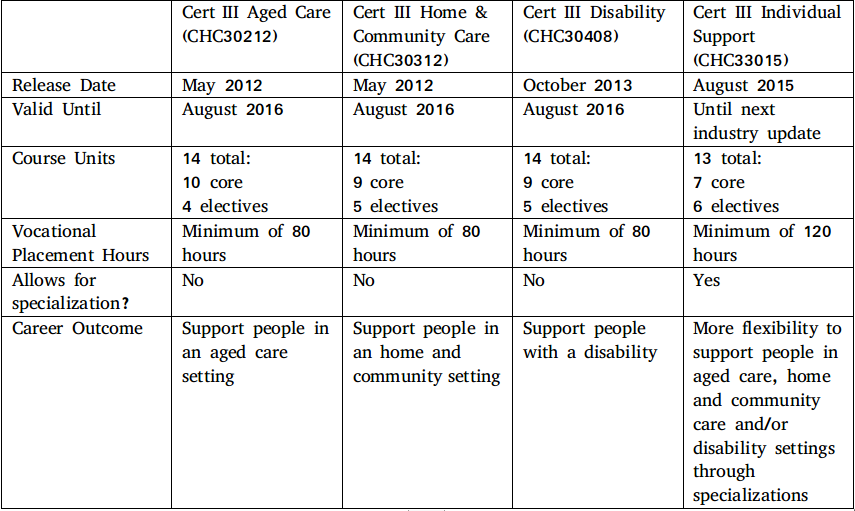 But, the issue here is how you will be managing the assessment when you have to spare time for practising. This is where the experts of Global Assignment Help Australia come into the picture. Wondering how? Look into the below section to get answers for your queries.
How Can Global Assignment Help Assist You with CHC33015 Assessment?
As we already mentioned, for students pursuing CHC33015 Certificate 3 in Individual Support, practice is most important. But also as they have numerous assessments top complete, they cannot take out enough time for practise or concentrate on the assessment. In turn, this confusion leads them to poor grades. So, experts of Global Assignment Help have brought you a solution: Seek help from our experts to get reliable and accurate CHC33015 assessment answers while you focus on the practical implementation. Yes! While we work on your assessment, you can focus on your vocational placement and excel in both. This is not it; you can also avail amazing deals on the same from us as mentioned below:
1. Buy 4 assignments and get 1 free
2. Place your 4th order with 20% discount
3. Order a dissertation and get a free proposal
4. Get 10% off on orders above $1000 in a month
There are more amazing deals and freebies waiting for you along with our services. So, what is stopping you? Contact us now!