5 Important Classroom Routines You Need Immediately
May 31, 2017
( 5628 views )
How to establish classroom routines for a successful year?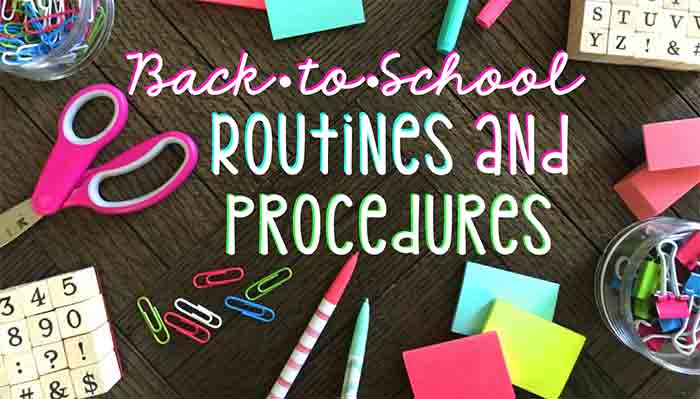 The teachers adapt basic techniques to find the best practices that work in their classrooms. They need to set routines from the beginning of the session, and always look for new and innovative ideas to connect with the kids to ensure a fun understanding environment. Having a set pattern in place will allow them to spend more time on meaningful things.
Learning to manage a class is one of the essential parts of their job. Educators have to create an accessible, functional, and welcoming environment for the students. Try not to overwhelm children by teaching too many routines at once. The process may take several days. The experts providing assignment help to the college-goers have listed down a few classroom routines that you need to establish. The ideas below are surely going to help you out to inculcate efficient methods in your class.
Decide the rules
Every class needs to have clear and simple expectations for the students regarding behaviour and standards. Think about which regulations will support in keeping a safe and fun learning environment. The rules should be designed according to the age of the students and the type of class you're teaching in.
Maintain routine and structure
Scholars need to know what to expect in the classroom. They will appreciate knowing your expectations and boundaries. Following a routine is essential. Keep the classroom relatively structured so that the students should know what's coming next.
Build relationships with students
Try to develop and maintain a healthy relation with your students. Share your life experience from time to time which helps in building your connection with the kids. This way, they will respect you and behave properly as well.
Get students engaged and involved in different activities
When kids are engaged in the class material, they will take more responsibility for the conduct in the classroom. Plan out engaging and interesting topics and including fun activities to keep up their participation.
Be fair and consistent
Treat every student equally in your class. However, the teachers might have favourites in the batch but don't show them. Treat every day as a new opportunity for success in your classroom. Don't just assume the worst of your scholars.
These are a few tips teachers require to establish an effective classroom routine. As we all know, children responds positively and balanced in a structured environment. If you guide them about the importance of routines, then you will have chances of having a successful year.
Did you find this post interesting? If yes, then do follow the blogs of Global Assignment Help Australia as here, we come up with an engaging piece of work every time for our valuable readers.
Moreover, we have an expert team of certified writers, proofreaders and editors who offer the best assignment help on almost every subject/topic. We provide high-quality custom essays, research papers, reports, term papers, dissertations, presentations and other assignments. Students can place their order with us to avail exciting discounts and offers. Good Luck!