4 Reasons Why Getting a Humanities Degree Isn't a Waste of Time
August 18, 2018
( 4319 views )
Why Majoring in Humanities Isn't a Mistake for College Students?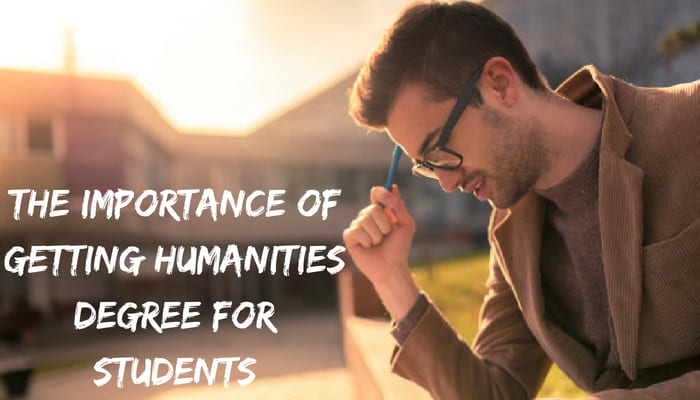 In recent years, there has been a considerable shortage in the STEM (science, technology, engineering, and mathematics) graduates. Due to this, degrees in humanities and soft sciences have increasingly been deemed as less valuable to the Australian job market. But despite all the negative criticisms that arise from educators, studying humanities does not automatically condemn students to a life of unemployment. In fact, the opposite may be true as by pursuing higher studies in this discipline, students can learn many invaluable skills that are sought after by employers.
Let's look into the fact that why pursuing a humanities degree isn't a waste of time:
1. Overemphasizing the Shortages of STEM graduates Will Oversupply the Workforce
While it's true that Australia is dealing with STEM crisis, but this does not mean we do not need graduates in liberal arts and humanities. The present-day educators are consistently reflecting on the storage of STEM graduates and unimportance of those outside of the hard sciences. But this will ultimately lead to an oversupply of the workforce in the scientific and technological sphere. After all, this isn't the first time that Australia has experienced a workforce shortage. Two decades ago, lawyers were more in demand than investment bankers; but at present, the workforce is oversaturated with law graduates, which has severely affected their net salary and employability.
2. Humanities Education Gives Employees a Global Perspective
As business are expanding themselves in the global market, business owners need to have a clear understanding of the cultural and social climate of other nation where they want to set their feet. You would be surprised to know that many large and revered corporations have failed miserably in overseas markets due to ignoring the cultural diversity. For this purpose, they need brilliant humanities graduates who can find out the cultural, historical, and political differences in the foreign countries. Those who have spent time studying social sciences can adapt more quickly to the history and culture of a region, and can add value to the employers who seek development of relationships and transition in unfamiliar territories.
3. Having an In-Demand Degree Doesn't Necessarily Guarantee Job Placement
As higher education has become more expensive over the past decade, students are getting more inclined toward choosing majors based on their employability factor. But the fact is that college degree has little to do with career success. A recent survey revealed that only 27 percent of the total workforce in Australia is working in careers related to their major. Many companies have begun finding out candidates who have skill sets that are mainly developed among humanities majors, such as high levels of emotional intelligence, and the ability to fit into the company's pre-established company culture. These employers seem less worried about candidates' degree program and CGPA and are paying more attention to their personality.
4. The Job Prospects for Humanities Majors Aren't as Dire as Has Been Reported
Studies show that obtaining a job isn't that difficult for humanities students as educators and colleges have reported it. While it's true that the college placement cells focus more on the selection of technical graduates, those from arts and social sciences generally get hired through direct interview calls. In fact, the average unemployment rate for new graduates in the humanities is not far behind those with computer science and mathematics degrees, i.e., 9% v 9.1%. Another study indicates that humanities majors end up making more money on average than their hard sciences counterparts. As per a column was written for The Wall Street Journal, at peak earning ages, people who majored in social sciences are making about $2000 more than those from professional or pre-professional fields.
So, now we can conclude that choosing humanities as a major subject at university is not a faulty idea as it offers excellent career opportunities. So, if you hold a passion for this subject, then just go for it. Well, completing a degree in this field is not going to be a piece of cake as you will have to deal with the exams and academic projects. But do not worry as we will be there to share your burden. So, whenever you need help, just say-" do my assignments for me," and we will serve you with all our might.