How to Enhance Your Writing Skills?
November 01, 2018
( 3794 views )
11 Ways to Improve Your Writing Skills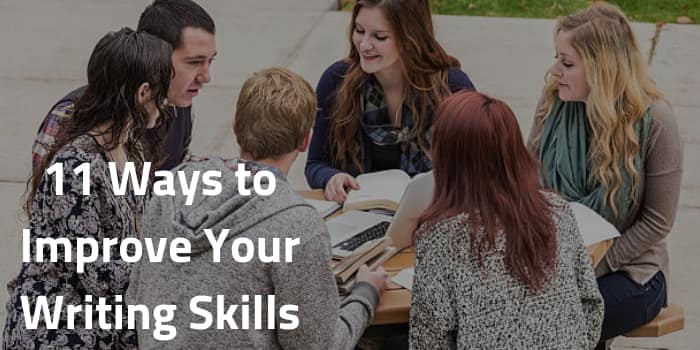 When we talk about assignments, writing skills hold a very important role in it. Better writing skills help you make a good impression on your teacher by writing a perfect paper. Excellent writing skills help express your thoughts with clarity to the audience, but if your assignment writing technique is absurd, it can spoil your paper. Many students find writing an assignment because they are not confident about their writing skills. The good news is, writing skills can be improved with some practice and dedication. Below we have stated some ways which can help you develop writing skills and will increase the quality of the assignments.
Concept Clarity:
Before writing anything, you should have a writing goal which will yield a purposeful result. You should identify the motive of your assignment writing to make your readers understand what you want to express. This motive should be fulfilled at the end.
Proper Structure:
Your document should be as readable as possible. Using correct headings and subheadings should be used to format your paper. It makes it easier to read the article and grabs the readers attention.
Avoid Complexity:
If you are writing something complex with multiple aspects and queries, first sort it out to give it an outline. This will help you express your work in a simpler way. Complicated words will only give rise to a lot of questions which will mislead the reader.
Strong Vocabulary:
You have to expand your vocabulary to write an effective document it works as an asset for writers. This will help you express your thoughts correctly. Expanding vocabulary doesn't mean to use complex words but choosing simple words to make your paper readable and has relevant connectivity to the topic. Always keep your audience in mind before using vocabulary because it affects your readability.
Good Command of Grammar:
Using correct grammar make your work readable and understandable. Error-free documents score top-notch grades and make your work acceptable by the readers.
Read Regularly:
To develop commendable vocabulary and grammar you should read and write regularly. It will help you acknowledge what effective writing looks like.
Develop a Writing habit:
Practice makes a man perfect as the saying says practicing can help you master in anything. To excel in writing skills, you need to develop a habit to write regularly.
Genuine Work:
Work which is copied always ends with bad results. Authenticity in your work will help you score not only good scores but builds your confidence in writing assignments. Your assignments should always have your thoughts which will give it a concrete base.
Strong Research Work:
Taking shortcuts with the facts will hamper your writing skills. A well-written assignment includes in-depth research and thorough knowledge of the concerned topic. So, to get better results in improving your writing skills a strong research work is needed.
Be Your Critic:
You should have an idea which part to rework on and which part doesn't need any editing. Editing your work will take time so be patient and be completely honest with work. You have to be a fair critic to enhance the quality of your assignments.
Write What You think:
Never compromise with your thoughts just because you are not confident with your thoughts. But remember the way you express the message has a significant effect on your paper. Therefore, dig deep and do thorough research and connect your idea with the facts and then make your points. Always remember your opinion can make a difference.
Effective writing skills help you communicate your point easily and quickly. So, the better you are with writing skills, the more successful your assignment will be. Above mentioned points will help you enhance your writing skills. If you still face a problem and need help with assignments in Australia, then we can assist you in writing your document with the correct set of writing skills.