4 Life Lessons Shakespeare's Plays Can Teach You
May 10, 2017
( 19082 views )
Lessons You Can Learn From the Quotes by Shakespeare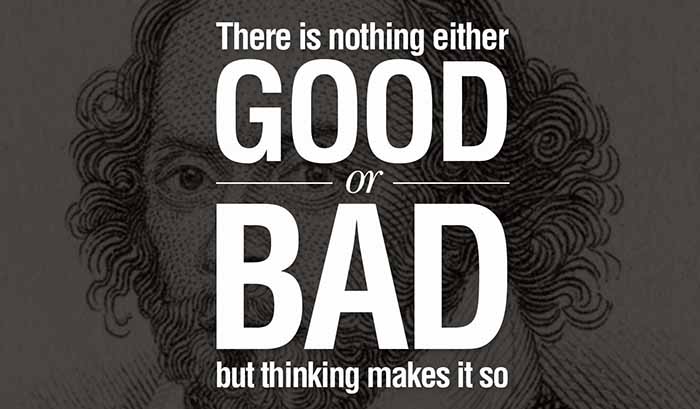 William Shakespeare is known as one of the world's most successful and inspirational playwrights. The legendary plots and quotes used by him in his plays have been a great source of advice for many generations. When you read the plays written by Shakespeare, you'll readily connect to many points in your real life. In your school or college life, you might have got the opportunity to enact the plays written by him. Through this blog, we'll enlighten you about the lessons that can be drawn from his plays and the quotes used in them.
1."It is not in the stars to hold our destiny but in ourselves" – Julius Caesar
This quote from Julius Caesar remains the most popular one by William Shakespeare. It is also a great source of wisdom. It truly portrays that just believing in destiny and not acting towards the accomplishment of your goals will lead you nowhere. This line motivates us to believe in ourselves and take control of our destiny. This is the only way to change our unknown fate in our favour.
2."There is nothing either good or bad but thinking makes it so" - Hamlet
This line teaches us to stop overthinking. We are sure that for every situation going on in your head you must have thought about it around a thousand times. Thinking too much about something is not okay. Wouldn't it be better to let things happen as they are meant to be? If you have no control over some things, it is always a good option to stop overthinking, else your thoughts will drive you crazy.
3."How poor are they that do not have patience?" – The Tragedy of Othello
Written in the 16th century, these words still hold much relevance. Patience is the quality that is continuously diminishing in the present generation. This impatience can turn out to be a great obstacle for you in the long-term. As a student, this quote has a lot in store for you. Be patient throughout your journey, however challenging it might seem to be, and eventually, you'll attain success in all your endeavours.
4."Nothing will come of nothing" - King Lear
Although this quote has been said in the play in some other context, it is true in our everyday lives too. It is as simple as saying that until you do something, you won't get anything. If you wish to be successful in life, you'll have to learn to take risks and work towards your goals.
Hope you enjoyed reading this blog and the fatherly advice that Shakespeare has to offer to you through his popular writings. Draw inspiration from them, and let your dreams come true.
If at any point in time you feel that a plethora of academic writing tasks are stopping you from attaining success, feel free to approach us for assignment help. Global Assignment Help Australia is one of the leading writing service providers in Australia which aims to assist the college students in scoring top-notch grades in their academic assessment.