Life Lessons "F.R.I.E.N.D.S" Characters Taught Us
May 17, 2017
( 9667 views )
Things to learn from F.R.I.E.N.D.S characters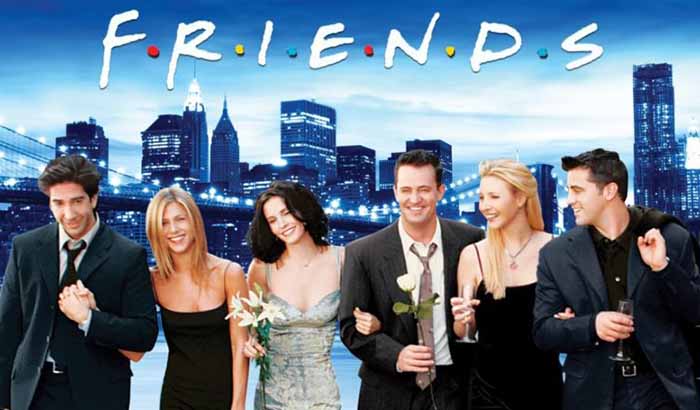 Friends- the word is enough to describe all the emotions of one's life. With millions of memories and love, we will always cherish the time we have spent with them. Here we are discussing a heart-warming TV show which showed us the qualities of Friendship, affection and took the world by storm. A show which went on like a wildfire "FRIENDS". This series revolve around the lives of six people including a brother and sister who chose to be friends. 10 seasons and 164 episodes of this show gave us a million lessons about life. Each character has their own special "ability" to cope with life.
Phoebe
Undoubtedly the most craziest character in the show. Phoebe's wild way of doing things had won millions of hearts. She is also one of the wittiest person among others. Her "out of the world" replies and that "doesn't care" character made her one of the most memorable roles in the show. Phoebe taught us many things.
Whatever you do, do it for your satisfaction and leave the rest. Her guitar shows in the Central Perk displays her carefree attitude. She teaches us to 'Live life to the fullest & do whatever that makes one happy.'
Ross
He is known among the friends as 'Mr Three divorce'. His failures in marriages and relationships and the way he is always taunted for that is something unforgettable. The love story between Ross and Rachel is something which keeps the show much interesting. Ross is a paleontologist by profession and is very successful in that. He is a hard-working man and also supports his friends and family when in need. He is a fun-loving & family-oriented guy who irrespective of his falls comes up with all his sheer efforts. The one important lesson that we can learn from his role is that 'no matter how bad your present is, your efforts and hard work will certainly pay someday.'
Rachel
The beautiful Rachel illustrates most of the present day females, but she changed the moment when she started living with her friends. From a lazy and expensive girl to a waitress earning money. She is truly illustrated as the symbol of women empowerment. The decision she took to live on her own changed her and made her a powerful lady. She teaches us to be confident and live on our own terms.
Chandler
The first thing that comes to mind when we hear about Chandler is his sarcasm. He is the one who made the art of sarcasm this much popular. No one can forget that spontaneous and loving Chandler. He is very dependent on his friends, and he broke the stereotype that men should be rough and tough all the time.
He taught us that its 'okay' to be dependent and independent at the same time.
Monica
Indeed, one of the most powerful characters of the show. She is the epitome of stubborn. She is very authoritative and knows how to handle any situation. She can be seen as a character who says the things as it is, though she is a little bit awkward when it comes to love. She is adamant and at the same time a caring friend as well. Having and holding confidence is something which we should learn from her.
Joey
"How you doin"?. The question which won hearts across the world. Joey is an example of how a friend should behave. His sacrifice and care for his friends make him a very special character. He is a man with big heart and is ready to do anything when it comes to the need of his friends. Joey made us believe that friendship is valuable than any other thing in the world.
We hope that the above-mentioned points are worth your read and also made you understand the things a TV show called F.R.I.E.N.D.S can teach you in life. We, at Global Assignment Help Australia, have a team of academic writers, proofreaders and editors. Our concern is to help the students with assignment writing. If you are having any such problems, then feel free to contact us.