5 Reasons to Pursue a Postgraduate Degree
September 05, 2017
( 5684 views )
Know Why Pursuing a Master's Degree Is Beneficial for Students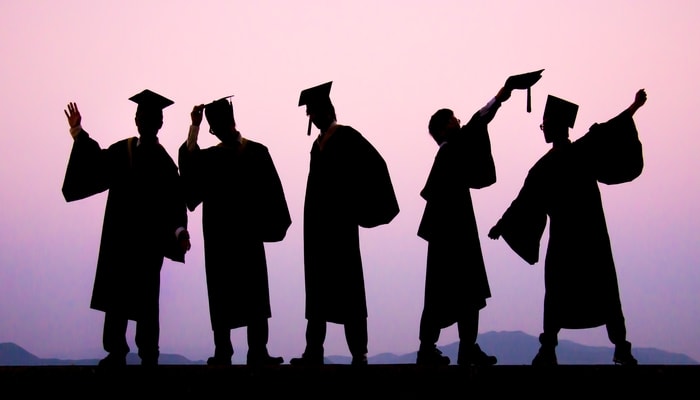 Once you have graduated, it gets confusing for you to decide whether you should opt for postgraduate degree or not. Nowadays, the job market is getting increasingly competitive. Pursuing a post graduation degree is a huge commitment both timely and financially. Your post graduation degree should make your CV stand out from others. The additional qualification will enable you to choose a career which is best for you. Here are a few of the reasons that you should know before enrolling in any post graduation program.
A Postgraduate Degree Improves Your Employability
You are likely to need a master's degree to secure a profession and advance within some fields. In the occupations related to research, education, medicine, to name a few you are likely to have a post graduation degree to be considered for entry level job. This additional degree will improve your prospects with employers and will reward you with higher pay.
It Helps You Earn Better
Yes, postgraduates can demand higher pays than those who have bachelor's degrees in hands, and also the careers associated with this level can offer you with excellent perks and salary packages.
It Provides You with Academic Excellence
If you wish to excel in a particular field such as law, human resource, accounts, etc., then a postgraduate degree might be a good choice for you. Students with master's degree tend to have better skills and expertise in Creative Thinking, Project Management, Communication, Data Analysis as well as Problem Solving.
It Enables You to Pursue Your Interest in a Better Way
Pursuing masters will allow you to conduct independent research to develop your thoughts and ideas regarding a field that genuinely interests you. Participating in co-curricular activities and attending meetings, hearing from guest speakers and lectures fortify plenty of opportunities to hold with your subject from multiple angles.
It Contributes to the World's Knowledge
If you aspire to contribute to the world in any field, then you should opt for master's degree to know inside-out of your subject. The desire to become a contributor and not just a learner is one of the finest motivations for a student looking forward to pursuing a postgraduate degree.
We hope you loved reading this post and if you did, then don't forget to share it with your friends. In case you are finding difficulties in preparing your academic documents, you may seek help from our assignment writing service providers. At Global Assignment Help Australia, we have the most qualified and experienced team of academicians, proofreaders, and editors who can assist you in writing top-quality essays, homework, dissertations, reports, and several other academic documents that too at pocket-friendly prices. So, hurry up and place your order now! Don't forget to avail exclusive discounts and offers available on-the-go.