Things to Ask Yourself Before Start Writing the Assignments
April 03, 2019
( 2688 views )
What Are the Important Things Students Should Consider Before Writing an Assignment?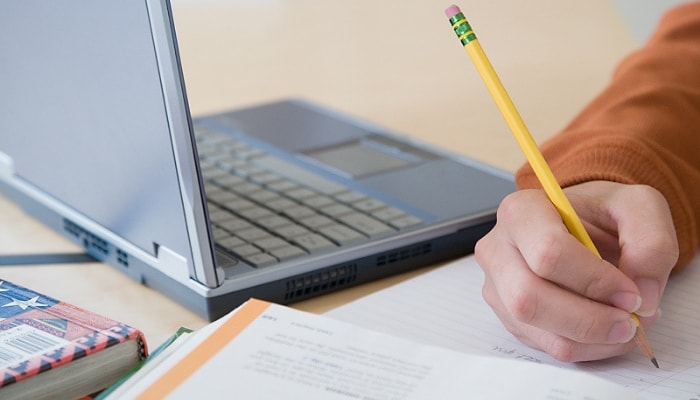 The most common mistake that every student does in their assignment is that they start writing without having a clear idea of it. And that's why, they lose their grades. No doubt writing an assignment is a tough task, but even the toughest tasks become easy, if we have a clear understanding of what we have to do. If you proceed even after having misconception, then you will definitely end up drafting an assignment with full of mistakes. So, would you really want that all your efforts go in vein just by not understanding a few basic details regarding the assignment? We guess, no. So, here are the general queries that you should clear before writing so that you can deliver an excellent paper.
1. Purpose of Assignment
In order to write an impeccable assignment, the first thing that you need to understand is the purpose of the assignment. If you find it difficult to understand by own, consult your professor. If you think that the topic assigned is too generic or vague, then go to your teacher and ask him to change and give a better one.
2. The Format to Be Followed
The format required for every assignment varies. For example, the format for a descriptive assignment is different from the annotated. Even the writing style followed is different for every academic paper. For example, the structure for reflective is completely different from persuasive. So, it would be wise if you ask your professor that what format is required to be followed.
3. Which Referencing Style
The most necessary thing to keep in mind while writing an assignment is that you have to keep it free from plagiarism. And the best way to do it is keeping a reference list at the end of the paper. Now as there are several ways for creating reference list, you should clear from your professor that which one you have to follow. Doing wrong citation can degrade your grades. The way in which you do the citation should match with the instructor guidelines.
4. Target Audience
The assignment you write is generally meant for the professor. But at a few times, situation can change. For example, in case of research papers, it will be checked from the fellow researchers. So, it is imperative to know for whom the paper is going to be written. Knowing the target audience will help you know which kind of tone you have to use. If it is for your professor, always keep a formal tone and if it is for mass audience, you can keep mixed tone.
5. Marking Scheme Followed by Teacher
The marking scheme followed by the teacher differs in every academic paper. For example, in an essay, professor's major focus is on the main body, and in a literature review, the abstract and summary can be necessary section for the professor. Marking scheme also differs from subject to subject. For example, in science assignment, more marks would be given if the paper is informative, but if it is an art assignment, creativity matters.
6. Word Count
The length of the paper has a very crucial role to play. If you're assigned with an assignment with a set limit of words, then decreasing or exceeding it would mark a negative impression on your professor's mind. So, you should plan your paper properly. You need to figure out that how much length you will keep for each section. Even if you have crossed the limit, quickly ask your professor that up-to how much length is allowed.
7. Are You Allowed to Take Any External Help?
Writing an assignment can be a daunting task when you lack writing skills. Even if you have good writing style, you may run out of time sometimes. In such situations, things become quite tougher. However, things can become easier if you can take help from someone. It can be your college senior, friend, or professional online assignment help service providers. But this should only be done after you take permission from your professor to take external assistance.
Continuing the writing task even after having doubts would surely make the result disaster. So, it is better to clear your queries with your professor. It would help you know all the intricate details regarding your paper. Thus, you will deliver an excellently written assignment.