5 HR Jobs You Probably Didn't Know Exist
January 18, 2018
( 5173 views )
Five Amazing Jobs Exclusively for HR Professionals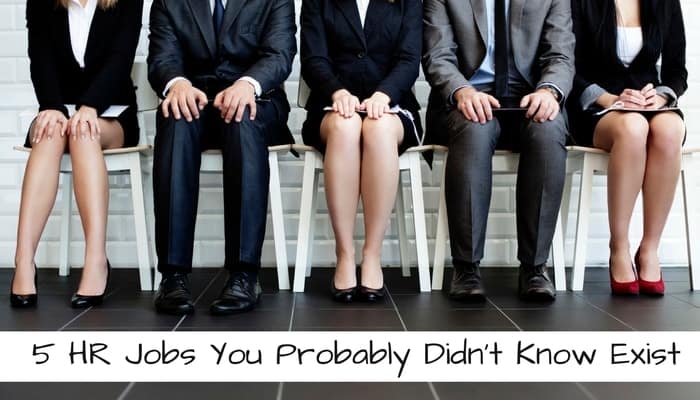 The role of an HR manager is to make everyone's job accessible and exciting. But, some students think that the work of an HR executive is boring and monotonous. Well, looking into the typical job description, HR can't be associated with the word 'cool.' But, when you see HR professionals hiring people, mentioning the various aspects of the work and interacting with colleagues, that indeed sounds cool. So, are you looking for an HR job? If yes, then you are at the right place. The next five minutes of your valuable time will furnish you with enough information about some of the best HR jobs you've ever known. Extending from hiring, professional development, or general people operations, you'll love to know about these significant positions at the companies across Australia.
1.) Talent Acquisition Manager
These keen-eyed people are always on a hunt for talented employees to build an efficient team. They are responsible for determining the current and future staffing needs of the company. The head of the team develops various talent acquisition strategies and recruitment plans and leads employment branding initiatives of the organization.
2.) Training and Development Manager
To combat the problem of untrained employees, companies are now turning towards hiring these experts. These people ensure that everyone in the firm is fully trained up and is doing their jobs efficiently. The training and development managers help workers learn new skills and get acquainted with new technologies and machines. These multi-tasking people are responsible for the following works:-
Creating a training plan
Managing budgets
Developing and arranging training modules
Coordinating with training providers to create suitable content for the courses
3.) HR Generalist
Human Resource (HR) Generalist implements a variety of programs. The HR department will depend on his/her assistance in important functions such as staffing, compensation and benefits, training and development. As HR Generalists have various responsibilities, the candidates must be competent and resourceful with passion for HR management. Their primary functions include:-
Conducting employees' onboarding and plan training & development
Directing human resources and innovative design engagement, career growth, and safety programs in its new manufacturing facility
Resolving issues and problems related to salary, compensations, and fringe benefits.
Assisting in development and implementation of human resource policies
Gathering and analyzing data with useful HR metrics
4.) Recruitment Coordinator
Recruitment coordinators are incredible as they possess spidey sense and have all their focus on the recruitment process. They formulate various strategies to fill the vacancies in the organizations. And, for that, the recruitment coordinator tends to adopt certain platforms where he/she creates and posts company's requirements along with job descriptions. The coordinator corresponds with and manages relationships with the candidates throughout the recruitment process.
5.) Human Resource Specialist
Almost every firm in this so-called world is running a race to hire human resource specialists. Basically, their job is to focus on some specific areas of expertise that include recruitment and placement, employee assistance, job analysis, training, and development.
Frankly speaking, no job is cool or boring. It's only your perception that makes you think that way. Choose a job you love, and you will never have to work a day in your life. Hope the blog is worth your time.
Are you overburdened and feeling sick of writing your lengthy human resource assignments? If yes, then hire us. We, at Global Assignment Help Australia, have an experienced team of excellent writers and academic experts who provide the best human resource assignment help to scholars at reasonable prices.