5 Simple Steps to Make Proofreading Easy for the Students
February 23, 2017
( 4424 views )
Important Points to Focus Upon While Proofreading Your Document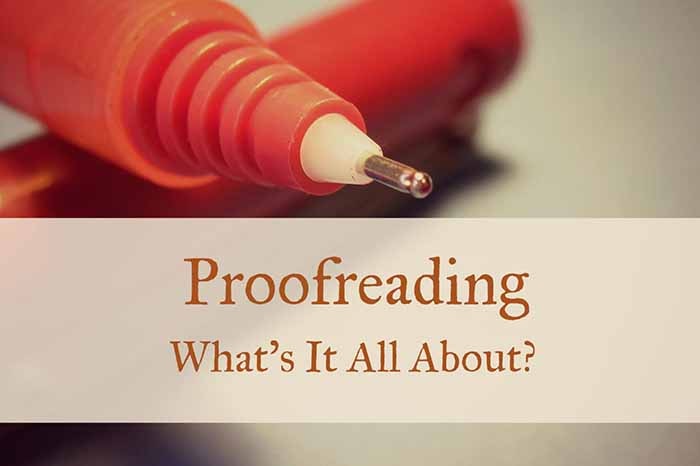 "To write is human, to edit is divine", said Stephen King, in his autobiography and a writing guide- On Writing: A Memoir of the Craft. The importance of editing and proofreading any document is not hidden from anyone. Written English that is free from spelling and grammatical errors always creates an everlasting impression on the readers.
Very often college students lose their academic scores because of the silly mistakes committed by them in their writing tasks. Moreover, they find the proofreading activity quite boring, and then get involved in it half-heartedly. This increases the chances of errors in their writings. Through this blog, we bring to you some tips suggested by the experienced proofreading and editing professionals working with Global Assignment Help Australia, which can help you in revising your documents easily.
As you sit to proofread your paper, focus on the following points so that you can come out with a flawless writing.
1.University standards and guidelines
When you start editing your work, keep in mind the specific instructions given by the university professor. Read what you have written with the sole purpose of checking the citation style and formatting of the text. If you indulge in finding other errors too, at this stage, then you'll end up ruining the whole task.
2.Sentence structure
While you are performing a check on the sentence formation, you should speak out the whole piece of writing aloud. This would ensure that you are paying more attention to the words and help you notice the small errors which would otherwise have gone unnoticed.
While you are speaking, you will also listen to what you have penned down and get to know how it sounds. Thus it will help you in checking that you have used the correct language or not.
3.Grammatical and spelling errors
When you are reading your paper to scan for mistakes related to the grammar and spellings, try reading the whole content from bottom to top. This way you'll not fall into the trap of reading your sentences in a continual flow and would be able to focus on each and every word as a distinct entity.
4.Watch for homonyms and apostrophes
You need to pay attention to the words having similar spelling or pronunciation, but different meanings. Scholars tend to ignore these while proofreading their documents. Also, misplacing the apostrophes can endanger the credibility of your entire content. So, focus on their usage while reading.
5.Ask someone else to do it for you
A second person's view will always improve the quality of your work. They'll have an unbiased look at your paper and will be in a better situation to spot the mistakes which went unnoticed by you.
It might happen that you are not able to find the right person who can proofread your written document. In this case, do not worry as you can always ask us for help. We, at Global Assignment Help Australia, have a pool of professional proofreaders and editors who work tirelessly to deliver an error-free academic document to you at the most affordable rates. Avail our online proofreading and editing services and enjoy the innumerable benefits that we offer to our students.