Reasons Why Group Studies Are Effective
November 24, 2017
( 14231 views )
Read to Know How Study Groups Can Be Beneficial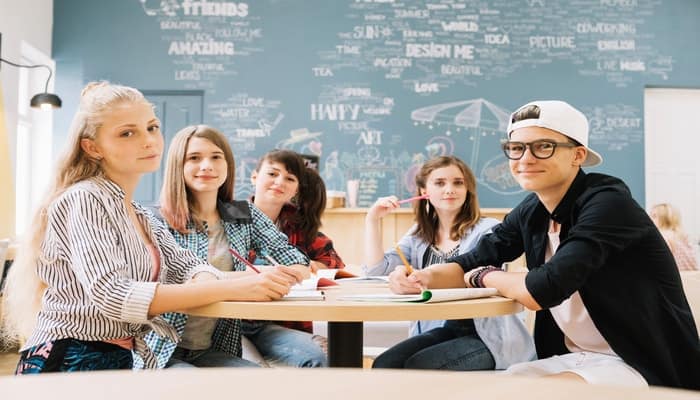 In college, students have their own studying preferences as to whether they want to study alone or in a group. There may be times when they want to concentrate and study alone, but, there are some projects, presentations, and exams which might require students to study in a group. When they learn together and share ideas, views, and knowledge with each other, it helps everyone involved. Years of research has proved that group studies are more effective because when students come together as a team, they learn faster and efficiently.
Here, we will discuss the key benefits of group study:
1. Provides solution to procrastination
While studying alone, you might find an excuse to postpone your study time or feel lazy which might distract you from studying better. But, when you are in a group, there is a specific time which is mutually decided by all the members so you have to remain active. In fact, your group sometimes pushes you when you do not feel like studying.
2. Helps you learn faster and better
Study groups always welcome an open discussion which in turn expands your views and understanding about certain topics. Also, if you do not comprehend something, you can ask your friends about it and vice versa. Asking questions again and again improves your learning efficiency. When you explain something to each other and repeat it continuously, then you tend to learn those concepts faster and remember longer.
3. Boosts motivation
Competition is a great motivation. When you study with other students, it promotes a competitive feeling within you which further encourages you to learn better. You can even organize mock tests or quizzes among the group member and can assist the one who is lacking. This would improve your focus and make studies more interesting.
4. Fills the knowledge gap
When you study with others, you share your notes, study material and knowledge with them. This helps you in comparing and analyzing your mistakes and fix them, you also get new ideas for better work notes. Many a time, you may discuss a topic among the group, and a question may pop up in your mind which you have never thought of. This would give you a better understanding of the subject and help you to focus on the key concepts.
5. Saves you from boredom
The biggest disadvantage of studying alone for longer period is, it might get boring and monotonous which can make you lose your focus from studies and lead you to engage yourself in other activities like phone surfing. However, this is a rare case in group studies, as you can initiate an interaction and discussion whenever you get bored.
6. Improves your creativity and perspective
Most of the students have their own learning methods, so you may consider and decide if you want to apply them in your routine. While studying alone, you see your study material and notes with the same perspective and acquire limited knowledge, but when you share them with others, you figure out new solutions to several problems. Group studies provide a friendly environment wherein you can ask questions and seek answers to clarify conceptual doubts related to subject.
Studying in a group is beneficial to all if followed efficiently as here students encourage each other to perform better. However, not all groups can be helpful so you should choose yours carefully in order to prepare well for exams.
Hope you enjoyed reading this blog. If you are seeking assignment help, then Global Assignment Help Australia is available at your service throughout the day. Get in touch with our experts now for an exclusive online academic assistance!