7 Must-Read Motivational Books of the Year 2017
November 21, 2017
( 4753 views )
Learn about the most amazing motivational books of 2017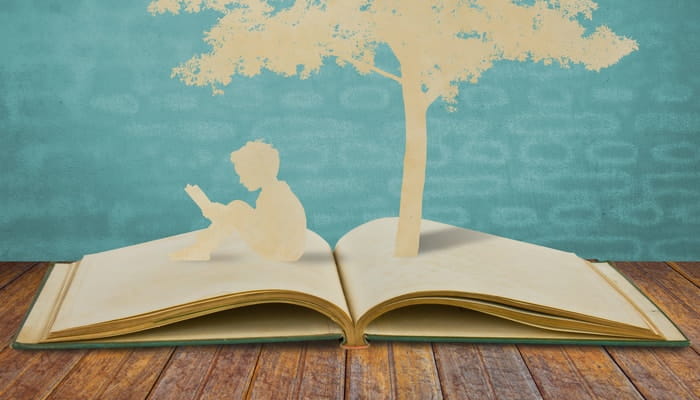 Be it life or career, we all feel stuck at some point in time and require a certain level of motivation that keeps us going. Over time, there have been several books written to serve the ultimate purpose of helping out people to deal with the low point in their lives and have proved effective in transforming their lives for better. In this write-up, we have given a sneak peek into some of the most amazing motivational books of 2017 and what is shared in them.
So, if you are looking for some motivation in your life, then here is the list of the best motivational books that you need to consider:
1. Option B
This book is Sheryl Sandberg's plight and describes her journey of coming out of one of the biggest losses in her life, i.e., the death of her husband Dave Goldberg, and how she managed to hit rock bottom and came out of this low point in her life. She along with Adam Grant have given an insight into finding strength in the hour of adversity. Not just this, the book also covers the various aspects of lives of people who have faced hardships such as mental illness, job loss, natural disasters, and the violence of war. If you are looking for something that would encourage you to persevere during the tough times, then this book is what you need to read.
2. The 5 Second Rule
Mel Robbins after closely examining the life-changing stories of people, the science behind human habits, and facts from history, art and business has come up with this motivational piece that would surely help you find your "push moment." She has even given a TEDx talk on the "5 second rule" that would make you stand up for yourself in such a small fraction of time. Her motivational talk has been followed by several leading business personalities and people across the world.
3. Captivate
To come up with this book, Vanessa Van Edwards spent a significant amount of time on researching about the human behaviour and how several unseen forces drive us to perform better in every walk of life. In this, she has shared several shortcuts, work flow systems, and tips for taking charge of your interactions at work, at home, and in any sort of social situation. If you are someone who wants to acquire social skills for your personal improvement, then this book is what you need to read the very next moment.
4. Win Bigly
In this book, Scott Adams has largely talked about the power of persuasion and how you can make things work in your favour. If you want to know how to persuade and convince people as a leader, then you must go through this book and learn more about these tactics.
5. The Power of Positive Leadership
Having worked with the executives of several leading companies across the world, Jon Gordon has researched how positive leadership can play a big role in making a corporate team be more effective at work which can eventually lead to the success of an organisation. In this book, Jon Gordon has shared several insights with the help of compelling stories, practical ideas, and practices that would lead you to become a positive leader.
6. Emotional Agility
Being a psychologist at the Harvard Medical School, Susan David has studied extensively about human behaviour and has come with the book on "Emotional Agility." This book contains important information about channelising your emotional behaviour and feelings according to a particular social situation that would help you create a fulfilling and happy life.
7.How to Stop Worrying and Start Living
Daniel Carnegie has summed up the lessons that he learned while teaching adult education at YMCA in New York in this book. He has shared several tips regarding how to find potential solutions to the problems that you are facing in your life all by yourself without having to approach anyone else. Moreover, he has also discussed the ways to conquer anxiety and emerging out as a better individual.
Well, these were some of the most influential books of the year 2017. Just pick out the one with which you feel the most connected to, and you will definitely see a change in your perspective towards life.
Global Assignment Help Australia is consistently working to provide the best online assignment writing services to the students enrolled in the colleges across Australia. With an excellent team of qualified writers, we have successfully helped out a large number of students and have contributed to their academic success. Our services are affordable and suitable for a college-goer. So, if you are unable to cope with your assignment writing task and need immediate assistance, then our services are the best you would get in Australia. Place your order right away and get assured of high scores!