5 Emotional Intelligence Skills That Would Help You in the Professional World
September 19, 2017
( 5229 views )
Emotional Intelligence Skills You Need to Possess in Corporate World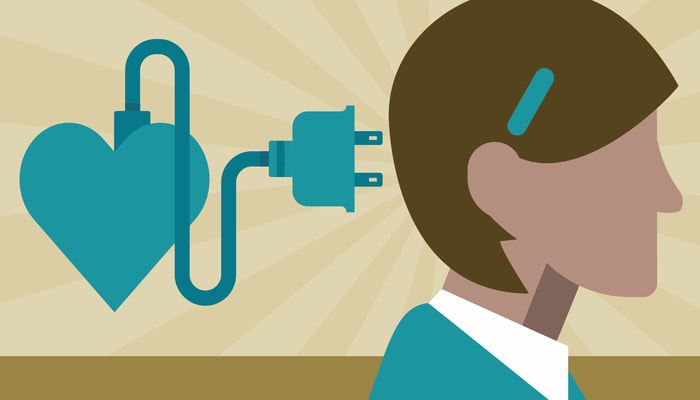 Students who are stepping out of the college and entering the corporate world happen to be slightly inexperienced in terms of the conduct and lack significantly in emotional intelligence. However, there are a few simple qualities which can take you afar when it comes to the EQ, and in this blog, we have discussed them elaborately for you to take a sneak-peek.
Here are some of the emotional intelligence qualities that would help you in the long run. Go through them to know more on the same:
1. Be an active listener
Being successful at communication involves active speaking and listening, and for that, you should be equally involved when someone is speaking to you if you want to be heard. There are several times when we forget listening to others while we want to put our point forth which might completely get wrong at times. Hence, there should be a balance of the inflow and outflow of communication from both the sides.
2. Work on building relationships
Building relationships require a lot of work, and thus you should make sure to maintain strong relationships for long for your emotional well-being. Networking is an essential part of the growing-up phase, and you should be able to maintain your relationships and garner new connections over time as these would help you professionally.
3. Be good at managing stress
Stress is bound to happen - be it in the professional life or personal as there are certain circumstances on which we have no control. You should rather keep a positive mindset and stay away from the toxic people and things so that you can move ahead in the chosen profession. Surround yourself with people who have a growth mindset and have goals set for themselves. Being associated with right people will make you emotionally strong and positive at the same time. Develop some tactics against stressful situations that you cannot control and for this, use your personal network, keep a check on exercising and sleeping, and relax well.
4. Know yourself well
You should be well-aware of your strengths and weaknesses and should make sure that you do not choose anything which might trouble you later. Also, be strong with your guts when you have to make some important decisions in your life. You should also keep a check on how your emotions and actions can affect the people around you as these traits are extremely important to anyone who is working with a team.
5. Be consistent
Success demands you to be consistent in whatever you choose to do, hence, it is essential that you are immersed in whatever you do and keep developing better mechanisms and skills that would help to do your work in a better manner. Being consistent is a trait of the successful people, and hence, you should too maintain a certain consistency in your performance while you finally start working professionally.
With these tips, you would surely be able to maintain an emotional intelligence at the professional level. Just keep them in mind, and you would surely become a better individual over time.
Global Assignment Help Australia is dedicated to helping out the students enrolled at various academic levels in completing their assignments and securing excellent grades. Our services are presently spread across the major cities in Australia such as Melbourne, Sydney, Perth, Albany, Canberra and several others as well. If you are in an urgent need of online assignment help Australia, then we are there you help you out. You can avail our services and get the perfect guidance for your academic writing issues. Good luck!