Valuable Life Lessons You Can Gain While Playing Video Games
September 22, 2017
( 7840 views )
Lessons You Can Learn from These 5 Popular Video Games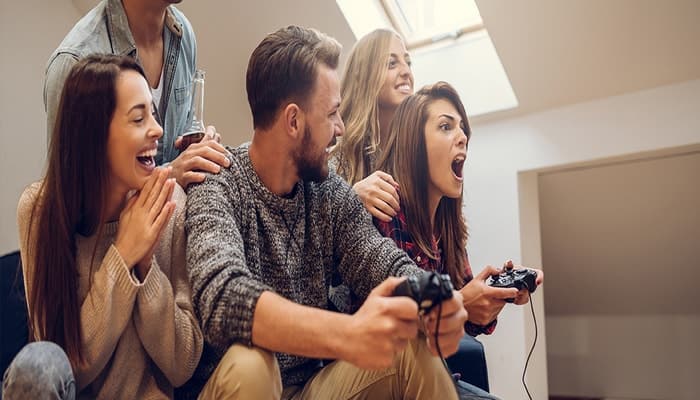 Video games are indeed an excellent source of entertainment and hugely popular among millennials these days. Researchers have revealed that 65 percent of college students are reported playing online games regularly. These video games are not just a source of entertainment but also provide valuable life teachings. Here, we have cherry-picked five most popular video games that offer valuable life lessons. So without further ado, let's begin the learning!
1.Super Mario Bros
Super Mario Bros. is one of the influential video games which was even titled as the game of the year. Nintendo developed and published it in 1985. The game imparts us various valuable life learning such as we must never be afraid of facing the difficulties and challenges of life instead deal with them head-on. Moreover, it teaches us to appreciate the value of time, act wisely and persistently.
2. Star Craft
When you play a game like Star Craft, you learn about a few things related to success and reaching the top. The foremost thing you master is "practice is the key to achieving anything in your life", and there is no shortcut and easy way out to success. It also motivates students to gain big insight. Yes, when you are competing with the best, you must not leave any stone unturned, and maximize your productivity with minimum wasted effort to gain success. Strategies employed in the game highlight the importance of acknowledging your strengths and appropriately applying them consistently.
3. Call of Duty 4: Modern Warfare
Call of Duty 4: Modern Warfare is insanely popular among students due to its cinematics, highly polished mechanics, and interactive gameplay. It is often said that playing goal-oriented games motivate you to solve difficult life problems for which you get rewards later. This game, in particular, offers lessons from the history including the world wars and several other battles. It drives you to be well-prepared for tough times and work together collectively as a team towards achieving goal.
4. Temple Run
Temple Run is a well-liked game among scholars, and it is as enthralling as Angry Birds. The very applicable lesson that you can gain from this game is that the key to success is commitment and consistency. No matter how many times we experience setbacks and failures, we can always start fresh and should never stop trying. Moreover, it teaches you to enjoy the journey of life and appreciate the valuable experiences we gain from it.
5. Brain Age
Brain Age is one of the successful innovations in the video games industry which has received so many awards for its innovation and quality. The game uses tactics, mathematical questions, and Sudoku puzzles and helps students to enhance their logical skills and problem solving abilities. Yes, not all video games are created for fun, Brain Age is inventive and experimental in the field of gaming.
These were some of the useful lessons you can learn during your gaming journey and apply them into your life.
In case truckloads of assignments are restricting you from playing your favorite video game, don't worry just connect with the experts at Global Assignment Help Australia. If you believe that my assignment help provider should have certain qualities, then here is your chance to find a perfect writer! We offer academic writing services to the students studying in the major cities of Australia. We can provide you with an error-free scholastic document at pocket-friendly prices. We are available 24/7 for your assistance so that you can connect with us as per your convenience. Hurry up! Place your order now and don't forget to avail best offers available on-the-go. Have a good day!