Know the Importance of Self-Evaluation for Students
September 28, 2017
( 5670 views )
Self-evaluation: A Critical Technique to Excel in Studies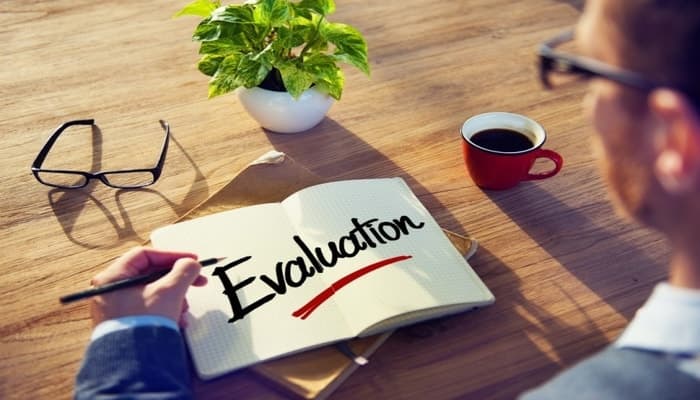 Self-evaluation plays an important role in the overall development of an individual. This technique is based on the principle of judging oneself before being judged by the world. It gives a person a chance to gauge the strengths and work on the weaknesses. Celebrities, athletes, and spokespersons depend on this self-improvement technique the most, and this is why they look at their own video clippings to analyze how they can improve themselves. For students, self-evaluation is beneficial in many ways. With this process, they are able to assess what they know, do not know, and what they need to focus on. Moreover, they can become more familiar with their own beliefs, and possibly their misconceptions. After they self-evaluate, they will be able to set goals that they feel they can attain with the new knowledge they have about themselves. Read on to learn more about the importance of self-evaluation:
1. Helps to develop meta-cognitive skills
Meta-cognition skills mean thinking, evaluation, and knowing about one's own learning and cognitive skills. It is important for students to evaluate and know about their abilities as they will be able to tailor and utilise them in a better way.
2. Makes one recognise his/her inherent skills
There are certain skills that students possess right from their birth, but they do not recognise them unless they get an opportunity to reflect back. And self-evaluation practices help them to know about their capabilities better.
3. Contributes to the development of critical reviewing skills
Evaluating their own performance and that of their peers can help students to become a good evaluator. This makes them capable of giving constructive feedback to others.
4. Make one more responsible
Self-evaluating helps students to take control of their own learning and educational responsibilities.
In conclusion, we can say that self-evaluation is an essential tool for the continuous self-improvement of a student. In the absence of this, a student may not be able to know his/her true state. For example, in the context of a college, evaluations may be carried out by lecturers on a regular basis to know how much the students have been able to learn. They can do it through a series of tests, the scores being the parameter to judge a student's capability. But, this type of analysis does not work for every scholar as there are many things that cannot be evaluated by marks. Self-evaluation, on the other hand, offers students a realistic chance of looking at their own self from every facet. It may provide them with some new information about themselves. Moreover, it also helps in changing their roles from a passive observer to an active participant.
Three critical points to consider while self-evaluating
1. Reflect upon your success
Look at your achievements in the recent time. Speculate about the subject areas where you have really performed well. Also, give yourself ratings for each work and try to know how it could have been better.
2. Know what you've learned
Identify the ways in which you've been able to enhance your skills; look at the new skills you've mastered and try to find out how they can be utilised better.
3. Be aware of your challenges
One vital step of self-evaluation involves knowing about the challenges and obstacles lying ahead. Knowing about them in advance helps students to face them in a better way when they actually arrive.
Hope the information that we have shared here will prove helpful to you. If you are stuck with your assignments, then don't delay in taking online assignment help from us, and get rid of all your worries. We, at Global Assignment Help Australia, have the most skilled and experienced academic writers, proofreaders, and editors who can draft a perfect piece of document that will surely help you fetch an A+ grade.