How to Write a Winning Scholarship Essay?
August 07, 2019
( 2611 views )
A Simple Guide to Write a Perfect Scholarship Essay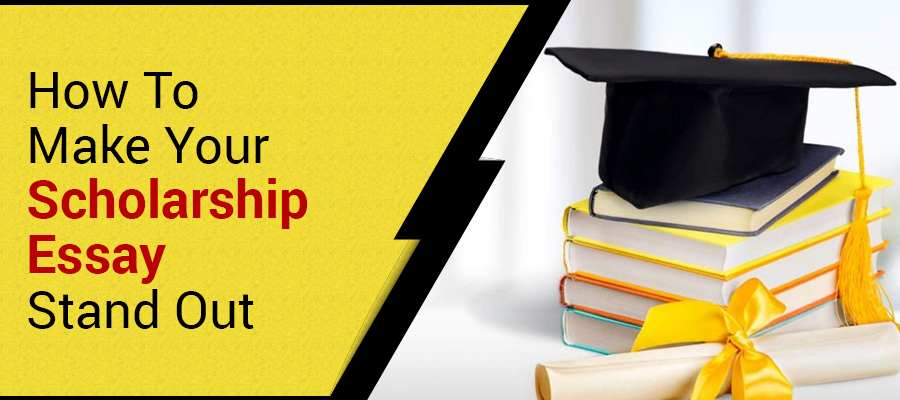 Applying for the scholarship would be easy if you didn't have to write an essay on it. Because in essay writing, we have to reflect ourselves and describe what we have achieved so far throughout the life. While it is considered as the challenging part of the application, it's also the most crucial one.
As scholarships essay is the best chance for the scholars to prove the committee why they deserve it. It offers the best chance to express your thoughts and to show your personality. So, always remember your scholarship application should not only inform about you but also reflect you. But, the main question arises -
How to stand out among thousands of students?
You don't need to be 100% perfect to win it but, to know some tricks to mark a positive impression on the reader.
So, to help you write a winning scholarship essay here is a simple guide...
Guide on How to Write a Perfect Scholarship Essay?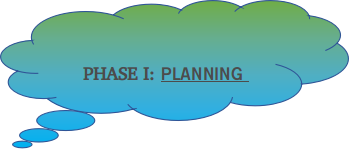 Start Planning in Advance
If you keep your scholarship essay for the last minute, then its quality will definitely suffer. To make sure that you are left with enough time to write a perfect scholarship essay, always start planning before and mark the deadline in the calendar. Leave enough space to do effective brainstorming and proofreading. Doing so will keep you managed throughout.
Know Your Audience First
For drafting a perfect scholarship essay, it is very crucial to know the type of audience for whom you are writing. The best way to impress the members of the scholarship committee is to know what they are looking for and know who is their ideal candidate. Remember, never sacrifice your writing and personality just to fit in. Instead, know your strength and find the best way to utilize it to become the ideal candidate.
Read the Guidelines Properly
Most of the students write their essay's very well but, there comes a point where they lag behind, that is not following the guidelines properly. Due to this, sometimes they exceed the word limit which simply reflects they haven't read the instructions carefully. So, to avoid doing such mistakes, read the guidelines properly and make sure to check that you have responded to all the parts of the prompt that too following a proper format.
Choose a Topic of Your Interest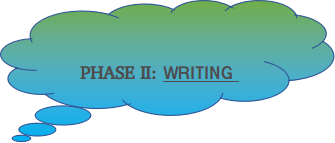 A good topic can always have a significant impact on how well your essay is turning out to be. So, make sure to select a topic that is of your interest because if you choose a boring topic, then it will bore your readers too. With a good topic, you can express your thoughts clearly and in that way your personality can shine through in your writing.
Write a Compelling Introduction
A compelling introduction that draws the reader into your essay and convinces them to remain engaged. It is considered as one of the strongest parts of an essay. So, if you want to impress your reader in the first attempt, then add some surprising element to your introduction. Overall, just give them a quick overview of what they can expect from your essay. For that, you can think of your essay as a movie trailer means it should be interesting enough so that the readers get the urge to know the whole story.
Maintain a Proper Structure
Once you complete your essay's introduction, next, it is very crucial to make sure that your readers go through the whole essay without putting too much efforts. For that, the best way is to organize your thoughts properly and create an outline for it. Note down all the important points that you want to cover and decide the sections where you have to include those points. So, after completing all this, make sure to check whether your ideas are flowing in a logical manner or not.
Reflect Your Emotions
Yes! It is a truth that connecting audience through writing is a challenging task but, when done appropriately, it creates a very strong connection between the writer and the reader. The best way to do so is, reflect your emotions and get the reader engaged in your essay. The emotion is the best way that can help the reader see you as a person and also marks a positive impression.
Relate Real Life Examples
The secret formula to get a scholarship is, instead of writing, just show them.
Getting confused?
Don't...
Just share your experiences and make them realize how you've changed as a person. This is the best chance for you to stand out among your peers and impress your reader. So, just show them your real-life experiences and transform your scholarship essay from generic to unique.
Maintain a Positive Tone Throughout
Nobody wants to read a story that is too boring, especially when it comes to a scholarship essay, then it is entirely based on your perspective and tone. No matter whether you are discussing some sad events in your life, make sure to keep a positive tone.
Write a Rocking Conclusion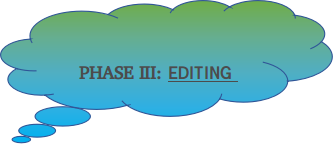 It is the habit of most of the students that they just re-phrase the entire essay in the conclusion section. But, this should not be done if you really want to impress the reader. Instead, you should think out of the box. Try to make your conclusion innovative or surprising so that at last the readers get satisfied with your writing. One of the most effective techniques to take your essay to the next level is to leave the reader with the question to think about.
Proofread Carefully
Completing the above two phases successfully doesn't mean you are all set to win the scholarship. The last phase is still left...
Wondering???
So, the last and the most important phase is - proofreading
Everyone thinks that they are perfect, but dear friend, we all are humans and making mistakes is our nature. That is why experts always suggest proofreading the document properly. Doing so will help you submit an error-free essay that further decrease the chances of rejection.
Ask for Help If Needed
After proofreading the document yourself, ask someone else to proofread it so that you can get sure that your scholarship essay is ready to submit. In case, you don't have someone else to proofread your essay, the best option is to seek college essay writing services from the experts.
Final Thought...
So, this is a simple guide that will act as a strong tool for you to submit a winning scholarship essay. So, do not delay anymore and start preparing for your scholarship essay right now, before someone else does...