PART 1
Inroduction
Each business organisation takes various projects at different time. Technology plays necessary role in increasing productivity as well as performance of business more effective. In this, technology shown its performance level over year for development of civilization. It develops negative as well as positive results on business (Achtenhagen, Melin and Naldi, 2013). In this modern era, use of digitalization in implementing the business activities in successful manner is very common practice to provide continuous services with new services, innovation, products etc. IKEA is a multinational group and it designs as well as sells its furniture, accessories and also kitchen appliances to people. Under this given report mentions about objectives and aims of project. Firm develops project management plan for incorporating the quality, cost, time, resources, communication, scope and risk will also be discussed in mention report.
Task 1
P1 Clear aims and objectives
Digital technology develops more affect on development of business and helpful in transforming business activities from analogue to the digitalisation. In this time period, digital technology is necessary part. Many digital resources like for an instance social media, electronic communication, websites, mobile applications in order to make improvement in activities and also operations of the business segments. In addition to this, an internet related communication technologies concerned to the communities involving suppliers, financial services and industry. The cloud technology able a business organisation to keep backup, store and also update information in facilities of provider. In this present time period, the mobile technology set the new model of business with communication applications as well devices. Generally, planning begins project and then manage all the set activities in a systematic manner (Barringer, 2012). It is sum of activities which help in accomplishing aims and objectives of an organisation in significant manner. IKEA is a large size organisation and it uses new technology for making its production process better as well as effective. It also sells its products through online to consumers from this they can purchase goods in an easier manner. In addition to this, it is necessary to update the advanced technology with in specific period of time. The social media is strong digital technology in this present time. There are large number of people which connected with social media so it is easy to an organisation to interact with them in an easier manner. New development aids in transform business activities in an effective manner (Crawford and Nahmias, 2015). In United Kingdom country, the sites of social networking is largely used in order to attaining better brand value to company. For aware people about the services of goods of an organisation, digital technology helps in connect with the people.
Topic: How digital technology transformed the business activities: operational, marketing, HR and accounting.
Background of research
Under this, it is essential for every business firm is to use and implement advanced and digital technology in business for making them more easier. IKEA business firm is begin to sell its own furniture online by the third pat of e- commerce such as Alibaba and Amazon. This organisation makes innovation in its business and making all the activities effective or better. Under this, digital technology is main concept which should be executed in every business firm. In addition to the social media, it is more effective or beneficial in knowing about behaviour or attitude of customers.
It is necessary that management should know to manage all the necessary activities in a successful manner to complete (Crane and Matten, 2016). Management should decide the time period on the basis of activities so that decided target can be achieved with in specific period of time and in an easy manner. With the help of using advanced technology, IKEA business firm can minimize its operation cost and make improvement in the process of communication. In context to this, digitalisation assess business to search new consumers as well as markets to assure about development of business. Through this, firm can expand its business in to new markets or countries.
In addition to this, through digitalisation, outsourcing can support operations in best possible manner. Under this, network can be developed ion better manner with national as well as international suppliers by the social media. This process will be helpful in purchase products, raw materials from suppliers at minimum cost. If the raw material will be of good quality then products will also be better. In order to this, it is a responsibility of manager of IKEA organisation to determine all necessary issues or challenges which develop negative impact on performance of an organisation as well as operations. Effective strategies are helpful in overcome from all necessary issues and run business firm in more successful manner. In this, digitalisation is most beneficial in business environment and conducting all business operation in an easy manner. Its main motive is to affect of digitalisation which are associated with communication, distribution, administration, storage etc.
These all are helpful in transforming activities in an effective or systematic manner to increasing profit level of an organisation with in given period of time. With the help of executing the digital technology in business, firm can gain many effective opportunities from which it cab maximise its development as well as growth. At market place, there are many different technology but IKEA business firm use cloud technology for doing its work in a systematic or effective manner (den Hertog and et. al., 2010). At market place there are many large competitors of IKEA organisation such as ASDA, Walmart and many others so from using the advanced technology, it can compete with them and also can achieve competitive advantage. It will be helpful in increasing an economy of country in better or proper way.
Aim: To evaluate an impact of digital technology on business activities. A case study on IKEA organisation.
Project Objectives:
To determine an impact of digitalisation on activities of IKEA firm.
To identify advantages and limitations which are faced through IKEA company by using digital technology.
To evaluate challenges or issues of digital technology which impact on business activities or performance of IKEA.
Recommend some effective ways by which IKEA firm can make improvement in business activities (Eckerson, 2010).
P2 Incorporating project management plan
Project management plan refers to formal documents which shows about execution of project in an effective or easy manner. Under this, many different parts are included. In order to implement, control and manage project management, there is a requirement to develop an effective blue print regarding management plan. The main aim of this management plan is to provide an idea regarding all project related tasks in detailed manner. With the help of this firm can conduct its all activities in a systematic or proper manner (Farndale, Scullion and Sparrow, 2010). In addition to this, project management plan is helpful in assure about quality of project, maintain effective interaction and also measure risk or resources by using various effective tools and techniques. With the help of incorporating different components, firm can achieve aims and objectives with in a specific period of time. In order to this, it is necessary for an organisation to doing its all necessary activities as well as operations in a systematic manner. Under this, project management is responsible for develop better plan and also know about include all the details in better manner.
There are different types of elements involved at the time of developing effective project management plan and these are cost, time, quality, scope, risk and resources, communication and many others. After considering all these components, management plan will be formulated in systematic manner. The performance of IKEA business organisation is estimate on the success rate through digital transformation and various methods which are adopted through an organisation. It is necessary that management should be make proper changes at workplace. Some of the necessary elements are given below as above:
Scope- Each project has an scope of management and also should have better idea regarding scope. At starting stage, project statement is framed to determined stages which are necessary in finish whole project in better manner. With the help of adopting the digital technology, business operations as well as activities of IKEA organisation, it can reach to consumers and also get many effective benefits (Ferreira and et. al., 2013). The scope of project is major part of management plan which consist determining as well as documenting specific aims, functions, costs and tasks. In addition to this, it is necessary that management should formulate its effective objectives in better manner.
| | | |
| --- | --- | --- |
| | Scope/ stage | Expected time frame |
| 1. | Project planning | 6 weeks |
| 2. | Project implementation and control | 9 weeks |
| 3. | Project reporting and closing | 3 weeks |
Cost- It is a most necessary elements which is necessary to consist in project management plan. It is essential to include this factor at the time of incorporating management plan in an effective or proper manner. In addition to this, it is a responsibility of finance manager to arrange or manage funds on the basis of set activities. The IKEA organisation entering in to online market so there will be need of implement new technology and for this firm needs more funds as comparison to resources. With out money, firm can not conduct its any activities along with the operations in significant manner. Under this, there is a need to determine what cost will need to be include in project, sources of money and then find various effective ways to control costing of finish project with in given period of time. In context to this, project department can take help from experts to prepare management plan (Keller, Parameswaran and Jacob, 2011). Through this, there will be no problem arise at the time of developing better project management plan.
| | | |
| --- | --- | --- |
| Activities | Budget (£) | Expenditure (£) |
| Project budget | 10000 | |
| | | |
| Material purchase: | | |
| Procure software | | 200 |
| Procure hardware | | 500 |
| Printer, paper and other materials | | 150 |
| | | |
| Labour & service cost: | | |
| Expert for research and planning (1 person) | | 3000 |
| Expert for project execution | | 2500 |
| Internet service (12 months) | | 1000 |
| Website development | | 1500 |
| Subscription & ads to social networks | | 800 |
| Others | | 350 |
| Total | 10000 | 10000 |
Time- It is essential for manager to include this factor for planning or set activities on the basis of time. If IKEA organisation which use as well as implement digital technology then in this case time taken in production or operations process will be minimum. In addition to this, digitalisation having great affect in finishing all activities or task before time to achieve set objectives. In project management plan, it is necessary for manager to manage time in proper manner. If in case time will not manage in proper manner according to activities then in this case it can impact in cost, scope and also quality of project in negative way. At the time of developing project management plan in better manner then manager should utilise the proper time.
Quality- Under this, cost as well as time managed in proper manner then quality is also necessary. It is necessary that quality of service sand products should be effective so that productivity can also be enhanced. IKEA organisation should perform various investigation on its existing markets on project as well as consumer adaptability. IKEA should search all obstacles which the project manager may face in order to overcome from all problems by some of the essential steps. The people of this model era wants only better quality of products at minimum cost which can satisfy their demands as well as needs in an effective manner. If quality will be better then in this case large number of consumers will be attracted towards firm. So quality of project should be better and effective (Law, Chen and Wu, 2010).
| | | | |
| --- | --- | --- | --- |
| Quality issues | Stage | Impact | Control |
| Incorrect project objectives | Planning | High | Review by expert/ supervisor |
| Unrealistic cost allocation | Planning | Medium | Recording of each expenditure |
| Wrong project design | Planning | High | Discuss with team members before iExecution |
| Error in website | Execution | Medium | Trial before execute |
| Weak data gather instruments | Execution/ reporting | High | Review by expert/ supervisor |
| Incorrect respondents | Execution | Medium | Ensure right person before data gathering |
| Incorrect data analysis procedure | Closing/ reporting | High | Discuss with supervisor before starting |
| Insufficient reporting | Reporting | High | Sharing results and ideas with supervisor |
Communication- IT makes activities or tasks more easier. It is important that communication among all staff members and also manager will be healthy or harmonious so that they can work on achieving the set targets with in specific period of time. In order to execute project, effective communication is necessary. For developing project more effective, an organisation should use various communication related strategies. It will develop the positive impact on business. With the help of digital technology, manger can interact with other employees and share with them all information.
| | | | | |
| --- | --- | --- | --- | --- |
| Stakeholder | Description | Frequency | Format | Week of the timeline |
| Participants | Initial communication | As needed | Email | 5th week |
| Participants | Meeting for data collection | Once | In person | 7th- 8th week |
| Supervisor | To show progress | Every two weeks | In person, email | Entire period |
| Support members | Help for data analysis/ software | As needed | In person, email | Entire period |
Risk and Resources- At the time of expanding business in to the other countries, there is more risk involved which is faced through IKEA business firm. There are some advantages or disadvantage of digital technology. Benefit is that digitalisation increase efficiency of business operation and limitation is that it enhances cost of firm. Risk develops negative affect on business along with its operations or activities. On the other hand, it is essential that resources should be proper at the time of developing project management plan. In addition to this, it is a impressionability of project manager to included all necessary resources in significant manner (Markides, 2013). The resources which are essential to IKEA firm are some employees, technology and many others.
| | | |
| --- | --- | --- |
| Risk | Impact | Mitigation |
| Unrealistic timeline | Medium | Amendment with detail explanation |
| Absence of commitment | High | Focus on the Gantt chart |
| Weak cost control | Medium | Balancing cost among activities |
| Less support from experts | Medium | Seek support from management |
| Withdrawal from participation | Medium | Add extra respondents |
| Misuse of collected data | High | Follow ethical issues of the project |
These all are the necessary elements which require to be included during developing of project management plan in systematic or proper manner so that objectives of firm will be achieved with in given period of time.
P3 Work breakdown structure and a Gantt chart to provide time frames and stages
The work break down structure and also Gantt chart both are the defective tool for finishing whole project of IKEA business organisation. As IKEA organisation deals in retail sector but its main area in which it deal is Furniture. It uses different kinds of technology in business to make all its activities as well as operations better or successful manner.
Work breakdown structure (WBS)- It shows relationship between various tasks of activities of project. It assess to the project manager in order to get an overview of whole project in significant manner. Work breakdown is project deliverables which organise the work of a team in to the managerial decisions (Massa and Tucci, 2013). Under this, organisation divide all its activities in to various categories. It consists a fragmentation of complete necessary tasks of projects with in given period of time. IKEA business firm expand its business by acquisition and for this, it is essential for management to identify business segments by using digital technology to achieve more advantages. With they help of cost- advantage analysis, IKEA organisation will be invest in business activities or operations through digitalisation. In addition to this, work breakdown structure consists fragmentation of activities which are necessary in finishing the specific project. If management will segment its all activities in to the small parts then in this case all staff members will work in a proper or easy manner. It is necessary that organisation should chose better process of selection of people with the help of introducing new software. With the help of this, firm can give advertisement about its services or products through online as well as offline system in order to cover more areas.
There are many advantages of Work break down structure in context to explain as well as organise the work of project (Nadrljanski, Bozic and Batinica, 2010). In this, project budget is allocated to top management of WBS and also budget of departments.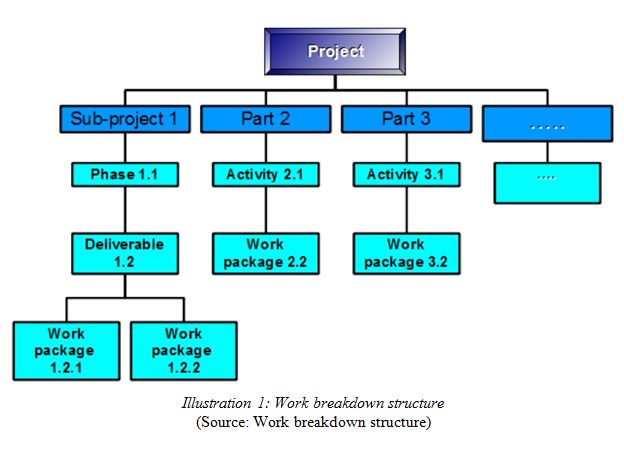 Gantt chart- It is most popular chart that used in the project management. It will help to the project manager to control as well as monitor all the activities in a proper or significant manner. Through using this chart, all stakeholders of IKEA business firm take better ideas. In addition to this, it is mostly preferable through business firm because its main focus on time frame as well as project management (Polonsky and Waller, 2014). In context to this, there is a requirement to get information in easy manner or running business significantly. The Gantt chart represents data or information graphically. Under this, management divide its activities according to the time frames. It is a kind of bar chart which illustrates about schedule of project. It is mostly used in the project management and effective ways to displays all activities against the time. Under this all the activities are displayed through bars. Length as well as position of bar reflects begin and end data and also time duration of every activity. It is a simple versions which are using applications of project management (Pourmand and Lari, 2016). It is commonly used for track the schedule of project and also display additional information regarding different phases or activities of project.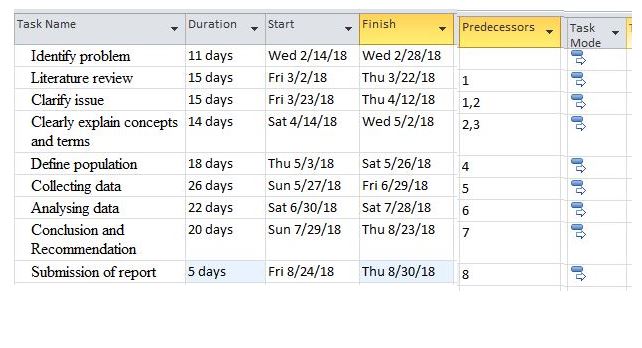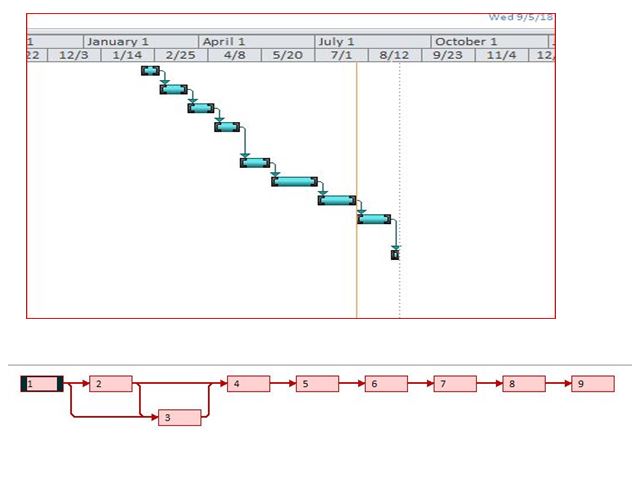 M1 Comprehensive project management plan with clearly planned milestones and a schedule
It is essential for Monitoring of the project activities fin order to finishing objectives or aims of project. If project manager will monitor all activities in a proper manner then many problems will be arise at the time of project. In context to this, it is necessary for project manager to monitor all activities in significant manner (Achtenhagen, Melin and Naldi, 2013). Under this, milestone schedule is helpful to determine targeted aims of projects. For the purpose of cross- checking of project, manager can use the millstone chart in proper manner. It aids to project manager to control as well as monitor project effectively and also take essential initiatives whenever necessary.
Conclusion
It has been concluded from the above given report that project management pa,n is helpful in doing all necessary activities in a systematic manner by including all necessary components. Under this mention report studied regarding clear objectives as well as aims of projects in better manner. IKEA organisation develops Gantt chart and also work breakdown structure in order to provide stages and frameworks for completing of project also studied in this mention assignment. It is essential that project management should focus on managing as well as control all the business operations in systematic way. In mention report, IKEA organisation incorporate the effective project management plan by including time, scope, communication, risk, quality and resources.
References
Achtenhagen, L., Melin, L. and Naldi, L., 2013. Dynamics of business models–strategizing, critical capabilities and activities for sustained value creation. Long range planning. 46(6).pp.427-442.
Barringer, B., 2012. Entrepreneurship: Successfully Launching New Ventures, (2012).
Crane, A. and Matten, D., 2016. Business ethics: Managing corporate citizenship and sustainability in the age of globalization. Oxford University Press.
Crawford, L. and Nahmias, A.H., 2010. Competencies for managing change. International journal of project management. 28. (4). pp.405-412.
den Hertog and et. al., 2010. Capabilities for managing service innovation: towards a conceptual framework. Journal of Service Management. 21(4). pp.490-514.
Eckerson, W.W., 2010. Performance dashboards: measuring, monitoring, and managing your business. John Wiley & Sons.