Main Body
Business Context:
Achievement of any corporate business is largely depend on human resources who give their best efforts for company's success and growth. Without effective workforce, an ideal organisation cannot operate its functions effectively. This crucial fact has influenced the practices of Barclays Bank related to recruitment and selection (Chowhan, 2016). This corporation incorporates in financial sector mainly in corporate and personal banking as well as in investment and wealth management also. Therefore, its managers focus more on hiring best eligible candidates who have sharp knowledge in this field. With this assistance, the main objective of present research is to identify effectiveness of recruitment and selection policies of Barclays Bank which have claimed to be best for increasing employee productivity.
HRM refers to main function of an organisation which concerns on effective as well as efficient utilisation of manpower within business. For this process, it is necessary for companies to focus on organisational objectives while hiring employees (Bailey and et. al., 2018). They should evaluate how many vacancies are needed to be fulfilled and what kind of recruitment process are required for the same. In this regard, through literature review, HR managers of Barclays have evaluated that both internal and external sources of recruitment are important for enhancing productivity of business. But due to intense competition, in order to gain sustainability, online recruitment method is considered as best for hiring eligible candidates.
Method of enquiry:
In order to make research on evaluating the effectiveness of different recruitment selection procedure, both primary and secondary techniques can be used. By primary technique like questionnaire method, investigators can get feedback of potential users. This would help in analysing which technique is more beneficial i.e. either internal or external resource of recruitment. While secondary research helps in conducting literature review where investigators can obtain relevant data on specific topic (Schiemann, 2014). In present context, through secondary research, managers of Barclays analyse opinion of different researchers on effectiveness of recruitment techniques.
Identify ethical issues that you might intend to face:
It is essential for every project maker to conduct research in ethical and professional manner. They should monitor that any kind of activity does not harm feelings of others. Along with this, while obtaining data through survey, they should not disclose any personal and confidential information of participants (Tripathi and Agrawal, 2014). Thus, in this regard, managers of Barclays work in specific code of conduct as per business rules. This would help in increasing effectiveness of project as well as obtaining high outcomes also.
Planning:
This part entails overall planning procedure for conducting research of project. In this regard, in order to conduct project on recruitment and selection procedure, managers of Barclays have carried out various activities. It includes problem identification for which they require minimum two days. While for selecting suitable topic, create aims and objectives and conduct literature review, approximate 20 to 25 days will be taken. Furthermore, for primary survey, data collection, make interpretation and analysis more than 40 days are needed. After then, for drawing valid conclusion as per literature review and primary techniques as well as final submission, 3 to 4 days are required. Thus, to conduct the overall research and execute project, three to four months are needed.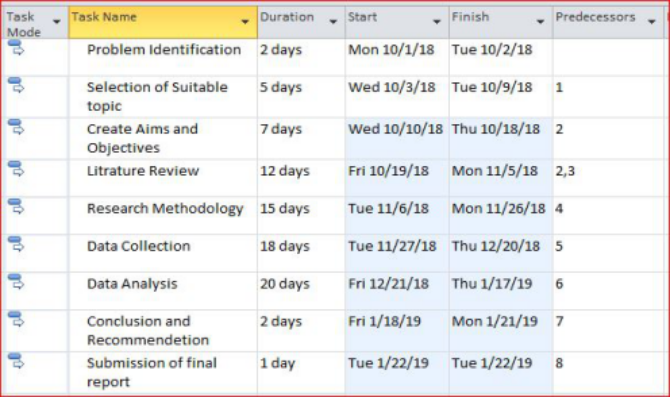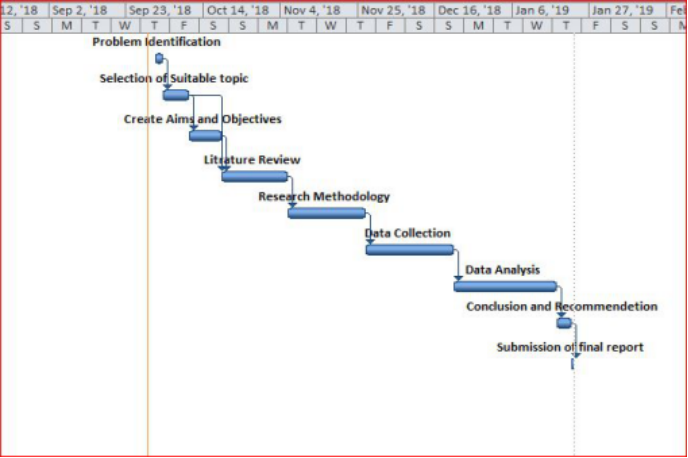 Professional and career development skills:
For conducting a research, it is essential for investigators to possess effective professional skills. It includes good managerial skills, leadership qualities, time-management and more. Apart from this, having strong communication skills, project-managers can influence team-members to give their best efforts for attaining the aims and objectives. By working on different-different projects, a person gain chance to enhance professional skills which would make their career brighter.
Get Help in
Any Subject
Our intention is to help numerous students worldwide through effective and accurate work.
References
Taylor, T., Doherty, A. and McGraw, P., 2015. Managing people in sport organizations: A strategic human resource management perspective. Routledge.
Tripathi, K. and Agrawal, M., 2014. Competency based management in organizational. Global Journal of Finance and Management. 6(4). pp.349-356.
Schiemann, W. A., 2014. From talent management to talent optimization. Journal of World Business. 49(2). pp.281-288.
Bailey, C. and et. al., 2018. Strategic human resource management. Oxford University Press.
Chowhan, J., 2016. Unpacking the black box: Understanding the relationship between strategy, HRM practices, innovation and organizational performance. Human Resource Management Journal. 26(2). pp.112-133.