5 Best Australian Libraries for Every Book Lover
February 08, 2017
( 6482 views )
Well-Known Libraries in Australia for Avid Readers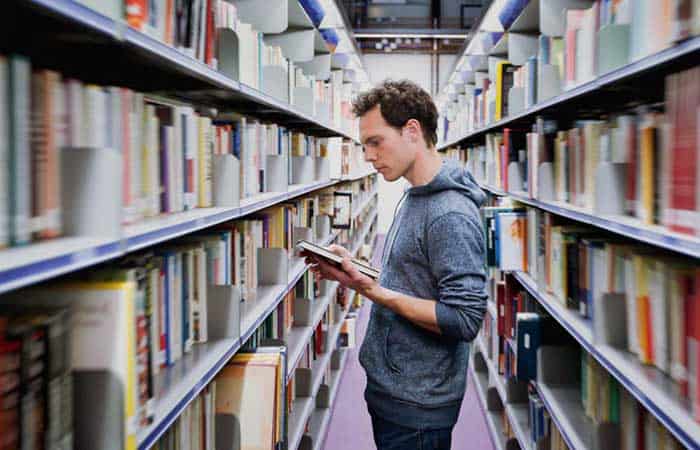 Thank you for opening this blog and making us believe that despite the emergence of the digital world and growing technology, still in some corner of your heart there exists the love for libraries. If you're simply a book drunkard, then you must read this blog till the end to know about the best Australian libraries which will give you major reading goals in the blink of an eye.
1. Craigieburn
This award-winning reading den is situated in Hume City, Australia and was designed by the architect Francis-Jones Morehen Thorp. It is the recipient of the first Public Library of the Year Award 2014. With the modern construction and mesmerising architectural concepts, this place will make you sit there with your favourite book in hands for hours. The open space and meeting area give you an opportunity to explore both a learning centre and a cool gathering place.
2. Mortlock Chamber, State Library of South Australia
The extraordinary interior of this repository displays the rich heritage of South Australia with the glass domed roof, which shines brightly with natural light, and exquisitely ornamented wrought iron balustrades. A soft yellow light in every nook and cranny gives a perfect ambience for study to the voracious readers. Aren't you itching to read your favourite genre in this reading room? You're not at fault; it is quite natural!
3. State Library of Queensland
"I love books, and I wish to experience that magical moment of reading many of them for free." Libraries are certainly more than just the stores of books, and you will know it after visiting State Library of Queensland which is designed by Brisbane-based architects Donovan Hill and Peddle Thorp. So, start planning to drop into this place whenever you get an urge for visiting a reading den.
4. Surry Hills Library and Community Centre
The architectural style of this reading room is predominantly Victorian and is designed by Francis-Jones Morehen Thorp keeping in mind the needs of every community. This is the reason why this place not only offers room for keeping books but also works as a community centre or childcare centre. If you haven't yet explored this fascinating spot which is situated in the heart of Surry Hills, then keep it on the top of your list.
5. State Library of Victoria
It is one of the world's greatest libraries which is located in Melbourne. The magnificent building has a majestic domed ceiling with city's one of the most beautiful heritage interiors. Once you visit it, you will not only experience the vast collection of books, manuscripts, newspapers, maps, audio and digital materials but will also enjoy the fabulous artwork and exhibitions by having a look at one of the free galleries.
A good library is not just a room surrounded by a plethora of books, but it is a palace which has an immeasurable treasure to offer to its ardent readers. Choose your castle of knowledge today!
Global Assignment Help Australia is an online assignment writing service provider which is solely dedicated to offering writing support to the students living in the major cities of Australia. If you happen to live in Brisbane, Canberra, Sydney, Perth, Hobart, Gold Coast, Melbourne, etc., then you can at any time contact us for immediate assignment help at pocket-friendly prices.