7 Details That Can Boost Your Grades in an Academic Document
February 03, 2017
( 3801 views )
Things That Will Surely Help You in Scoring an A+ Grade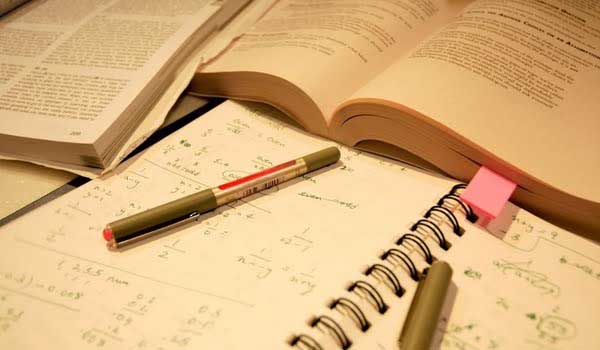 College-goers dream of scoring top-notch grades in their academic documents. But only some of them are successful in achieving what they desire, and others fail even after putting in a lot of efforts. The experts offering assignment help to university scholars say that following everything that is being mentioned on the Internet will not yield the optimal results in the case of academic documents; consistent efforts in the right direction is essential for scoring topmost grades in assignments, research papers, term paper, coursework, homework, etc.
If you too are not getting results even after tedious research work and following every rule mentioned in your university guidelines, then read this blog to know small things that most of the students tend to ignore while carrying out the assignment writing work.
Let's get started!
Length of paragraphs
First and foremost, you ought to divide your assignment into small paragraphs because no one likes to read a huge chunk of data that is monotonous. Separating paragraphs for distinct points increases the clarity and readability of your academic document.
Relevance of points mentioned
It is often noticed that while answering a question, students unknowingly get distracted from the question asked and explain the irrelevant points. This eventually makes them lose grades.
Grammatical errors
One of the major reasons why the documents drafted by scholars get rejected is the presence of grammatical errors in the academic work. Make sure that there are no mistakes, and words are used in an appropriate context.
Correct usage of punctuation
Although punctuation is a tiny aspect, it has a lot of significance. Place the punctuation marks at the right place because your professor may look for them with a hawk's eye. Also, efficient use of the same can give a boost to your grades.
Repetitions
Never repeat anything that you have already mentioned in your academic document. This makes the professor think that you are trying to increase the length of your academic document unnecessarily.
Guidelines
Do not take the rules mentioned in the university guidelines lightly, as they may become the reason for the rejection of your academic document. Make sure to check the updated set of rules before submitting your document for the final evaluation.
Proofreading & editing
Most of the college-goers submit their document without proofreading which makes their document vulnerable to a lot of mistakes that can be easily rectified by them. If you do not want to submit an erroneous document, then review it at least once. However, do not go through your work immediately after completing it, as it reduces the possibilities of finding errors. You should take a break of a few hours and then return to proofread your document.
Hope these tips have guided you enough and now you will be able to compose a top-notch assignment that scores an A+ grade.
In case you face challenges while completing your assignment, then instantly connect with Global Assignment Help Australia for the accurate assistance in the academic writing tasks.
We also offer some of the incredible guarantees along with the world-class services offered by our experienced professionals. Take a read through the points mentioned below to know more about them:
Affordable cost structure
Free unlimited revision
On-time delivery
Certified writers
Easy access through mobile app
Freebies and discounts
Money back guarantee and many more.
If you are still doubtful about hiring us, then connect with our customer care support staff right away and get them cleared. You can get exclusive offers by placing an order from our mobile application that is compatible for both Android and iOS platforms.