Signs You're a Techno-addict and Need Help
January 31, 2017
( 4326 views )
Know if technology addiction is taking a toll on you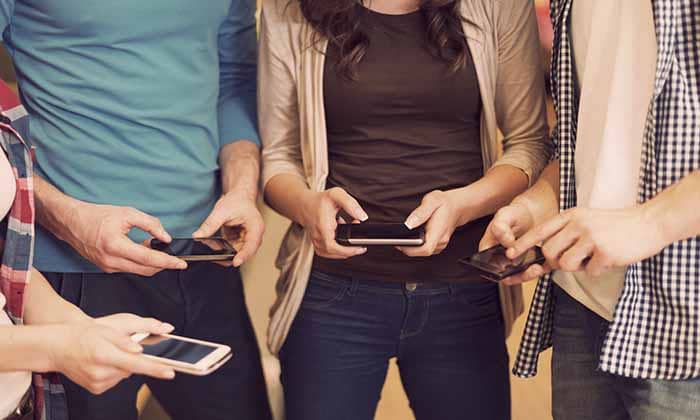 Whenever we hear the term addiction, the illicit consumption of toxic drugs and excessive alcohol use come into our minds. Well, it's a sad reality that now addiction is not just limited to drugs and alcohol anymore. Let our assignment help experts introduce you to the 'tech addiction' which has been born with the advent of technology and its compulsive use everywhere around the globe.
"Every form of Addiction is bad, do not let it make you suffer"
The Internet has taken the entire world by storm, and this is a fact that nowadays it's impossible to imagine our lives without smartphones, laptops, tablets and Internet. Our dependency on the digital world has mushroomed into enslavement, and it's the time when we cannot think about our separation from it. Undoubtedly, the technology has offered us a plethora of lucrative opportunities, immeasurable profits and growth, but it has also brought some of the deadly disadvantages to the people from all walks of life.
If you think you do not crave for technology and it hasn't taken a toll on your life yet, then it's a happy news for you. But, if you can find the symptoms mentioned below in your daily life, then know that you're a techno-addict and need help before it gets too late.
Technology addicts prefer to take out their cell phones and watch videos, play games, and do social networking instead of getting indulged in the conversation with the people sitting around them. As a result, they form connections with the digital world rather than with the real world.
Most of the times, the technology afflicted students can be found fiddling with the phone for no reason, and after being caught up, they discover creative ways to hide their compulsive use of smartphones from others.
Techno-addicts are always deprived of sleep as they cannot resist checking the midnight notifications.
They are always an early adopter, and it's next to impossible to satiate their hunger to grab the best and new technology introduced in the market.
Technology addicts seek answers from Google instead of using their own minds.
They feel paralysed without a WiFi, and the fear of missing out (FOMO) often develops anxiety in them.
Tech freaks often browse the Internet and do the surfing while watching television and getting involved in any other task such as cooking.
How many of the signs did you find in yourself?
They say 'too much of anything is good for nothing.' From this moment on, try to balance your crave for technology as there is life beyond Youtube videos, Twitter, Facebook and Whatsapp notifications. Do not let it master your mind and curb your urge to check your phone every now and then.
Heavy technology consumption is a huge stumbling block to your academic growth and successful life. As an online assignment help provider in Australia, Global Assignment Help has a sincere concern for the college students, and that is why our experts write on the present-day problems to educate and enlighten the naive students for helping them living a healthy and stress-free life.
We offer assignment writing services to the Australian students who face difficulties in working on their academic documents. If you too need help with term papers, research papers, assignments, dissertations, essays, etc., then contact us right away!