6 Life Lessons You Can Learn from Batman
February 13, 2017
( 8554 views )
6 Things Students Can Learn from the Character of Batman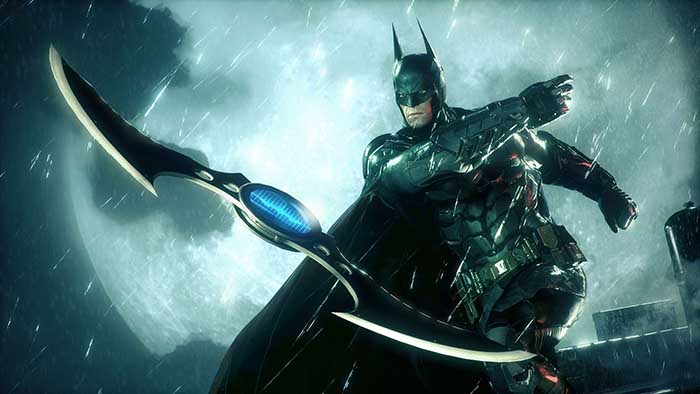 " A hero can be anyone. Even a man doing something as simple as reassuring as putting a coat around a little boy's shoulder to let him know that the world hadn't ended."- Batman, The Dark Knight Rises.
The most appealing thing about the character of the Batman is that he became a superhero without any supernatural powers. He is truly unique, and is considered a hero by both the children and the adults alike.
If you too are a fan of Batman movies or like to read books and articles about him, then why not get some important learning from them.
Read on to know the life lessons that the scholars can learn from this fully-human superhero.
Be Passionate About an Idea
You must have seen that Batman is completely devoted to crime-fighting activities. Students should be able to find something which they can devote their time to. Working with dedication in whatever you do will surely help you excel in the field, be it academics or extra-curricular activities.
Be Humble in Everything You Do
Many times Batman refuses to be labelled as a hero, despite being insisted by everyone. Students should learn the lesson of being grounded and humble. This can help them for the long run in life. You should practice humility while talking to your peers and professors to make an everlasting impact on them.
Be Original
Batman has always stuck to his own morals and values. These values define his personality. He never tries to copy others. As a student, you get to write numerous academic writing tasks. You should not copy someone else's work. It will ruin your definition of self. If you are unable to complete your assignment, you can always take writing help from online experts.
Never Give Up
Batman is just a human with 'super will power'. He is determined towards his task. Low grades in academics can put a lot of stress on students' young minds. Writing work assigned to them by their professor can further act as a burden in their life. Even after working very hard, if you are not able to achieve the desired results, then do not feel discouraged and never give up.
Contact our professional writers who will be more than happy to help you.
Conquer Your Fears
"To conquer your fear, you must become the fear itself." We all know that Batman has a phobia of bats but he faces it with all his strength. Everyone has fears. What is important is that how do you deal with them. Never let your anxieties overpower you. Rather search for viable solutions. Stress can never do any good to you. It is only capable of ruining your work. Do what makes you happy, and eventually, you'll be doing the best.
Make A Difference
If you have been watching movies or reading comics related to Batman, you'll readily relate to this. Nobody is flawless. Imperfections are what makes a person perfect. Focus on the things that are important to you and practice self-improvement.
There are many more things to be learnt from the Batman which can be implemented by the students in their daily life. So now the next time when you watch any Batman movie do ponder over what else you can learn from his actions and character.
Improvement in any sphere is always a welcome step. If you are serious about getting top-notch academic grades and want to improve your writing skills, then avail our assignment writing help. We, at Global Assignment Help Australia, intend to serve the college students by providing them with pocket-friendly writing services in the shortest possible time. We have highly qualified and experienced writers, proofreaders and editors to draft your assignment.