5 Ways Students Can Get The Most Out Of Their College Degree
February 14, 2017
( 3920 views )
How Can College-goers Derive The Best From Their Graduation?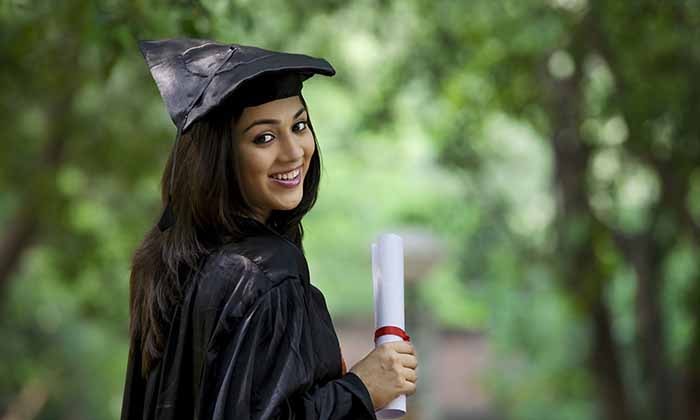 Napoleon Hill has rightly quoted, "It takes more than a college degree to make one a person of education." Students should understand that university education is quite versatile and it offers ample new opportunities to them. Once college students are aware of this fact, they can make the best out of their college degree.
Read this blog to know the tips that can help you to derive the best out of your college life.
1. Follow A Diversified Schedule in Your First Semester
Most college freshers don't know exactly what they want to do in future, and it is completely fine if you also feel the same. Freshman year is a perfect time to learn new things that you are interested in. For example, you could attend music classes or learn a new language. You might also go for some short-term professional courses related to your field of study. All this will widen your knowledge base, and can be of great use to you in future endeavours. You'll also equip yourself with the skills that can set you apart from the rest of your classmates.
2.Do Apply For Scholarships
Paying student loans is a burden that haunts the college scholars day and night. You can relieve yourself of this anxiety by applying for scholarships, that you qualify for. Also, when you make a request for a scholarship, you will complete some projects, or write some essays to pass the test. Overall, just preparing for the scholarship tests can be a boon for your academics.
3.Try to Declare Your Major Early
The earlier you figure out your major, better it would be for you in the long run. Declaring your major subject at the right time also shows the employers that you are quite focused towards your career. Do consider all the pros and cons of your decision and do not rush through it.
4.Pick A Degree in an Industry That Offers Growth
Every college scholar wants to get a job soon after the graduation. If you're pursuing graduation from a growth industry, then you are more likely to get placed into a job as soon as you finish your college. Also, you'll have ample opportunities knocking at your door. Once you know that the major you are specializing in, has a lot of demand in future, you'll work passionately into it.
5.Do Not Forget To Take Internships
Nothing can replace the classroom knowledge, but it needs to be supplemented with the real world experience as well. Studies have revealed that a majority of the students who got a job immediately after their graduation were the once who had completed at least one internship during their college. Doing an internship also makes your resume worthy, and you get to meet new and experienced people belonging to your area of study.
Hope that you will follow these tips given by our writing experts who hold long years of experience in guiding university students.
We, at Global Assignment Help Australia, offer quality writing services to the college-goers who are not able to complete their assignments on time. Apart from the standard guarantees, we also offer some of the incredible guarantees. Take a read through the following points know about them:
100% authentic documents
Affordable cost structure
Unlimited free amendments
Proofreading and editing services
Seasonal rebates and discounts
24*7 active customer care support staff, and much more.
Place your order right away and get assured of the topmost grades at competitive prices.