Top 5 Likes of the College Students
August 29, 2017
( 5614 views )
5 Things That Every College Student Loves to Do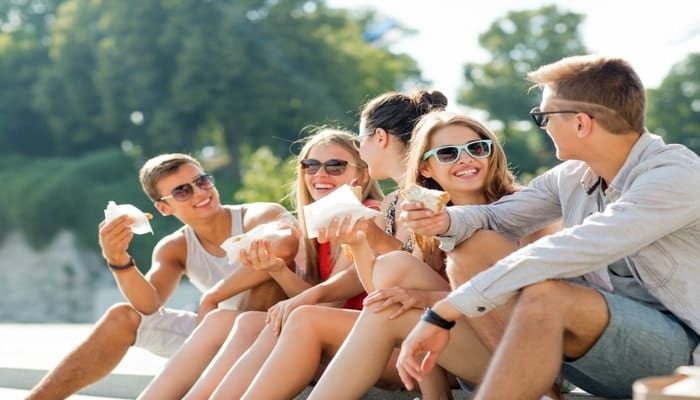 College days are indeed the best time of our life as we cherish them all through our lives. It offers us several new learnings and experiences. From bunking lectures to writing assignments, every moment spent gives us incredible memories. It is that phase when we build new friendships, commit mistakes, and most importantly learn from them. Yes, college life is the best phase of life filled with enthusiasm, thrilling experience, and joy. It's time to take a read about a few things that every college student loves doing. So without further ado, let's get going!
1. Hanging Out with Friends
College is the time for fun and freedom. It is a transitional period in a student's life and is quite different from any other thing you will ever experience. No wonder college days are considered to be a blend of graduating, learning about life, musical concerts, late night movie shows, and the endless nights of gossiping with your buddies; one can't imagine life getting much better.
2. Hitting the Gym
Going to the gym, building muscles, and getting fit are the things that every student dreamt of since high school. It has been witnessed that students who are physically active perform better academically. Also, those who work out at gym regularly tend to score better grades and have better time management skills than others. These days, several college campuses are coming up with sports facilities such as football grounds, provisions for table tennis, swimming pool, and many indoor games and have made it compulsory for the students to join any one sport. Yoga classes are also held in college and special instructors are hired to help the millennials.
3. Indulging in Social Media
Social media is the new addiction of college students. It is growing speedily throughout the world. Students are joining social networking sites such as Twitter, Instagram, Facebook, etc., to interact with their friends and relatives living in different parts of the world. Coming live on Instagram or Snapchat, and posting stories every hour is the coolest trend these days. One can even promote one's academic expertise by posting videos on Facebook and grab views and likes. Social media is the perfect blend of addictive ingredients, it tempts the user to spend maximum time online which is harmful. Thus, students are advised to access these social media platforms wisely.
4. Planning a Spontaneous Road Trip
Going on a road trip with your dear friends by your side is one of the most amazing and fondest memories of a college life. The journey of college offers you a lot of opportunities to explore. Although there is no such thing as a perfect trip, the joy of being with closest friends on a spontaneous road trip is a class apart.
5. Pursuing a true passion
It is aptly said that "You can do anything as long as you have the passion, the focus, the drive, and the support." College life is full of dreams, aspirations, and enthusiasm. Passion is something that excites you to pursue things which you love doing such as singing, photography, dancing, etc., and college gives you a chance to focus on such activities.
We hope you've enjoyed reading this blog and if you do, then don't hesitate to share it with your friends.
In case you're in search of a authentic assignment help provider, do not delay to connect with us. We, at Global Assignment Help Australia, offer assignment writing services to the students studying in the major cities of Australia. Our team consists of highly skilled academic writers, proofreaders, and editors who can help you in writing theses, dissertations, homework, assignments, essays, and various other academic documents. We can provide you with a 100% original content at a pocket-friendly price. We are available 24/7 at your service, so you can contact us anytime as per your comfort. Hurry up, and order your assignment now! Don't forget to avail exciting discounts and offers available on our website.