Reasons Why Book Lovers Lead a Better Life than Others
May 01, 2018
( 3759 views )
Know the Importance of Reading Books in This Digital Age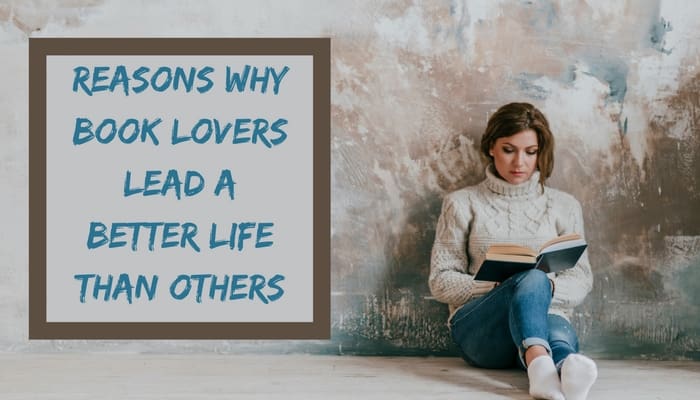 "Books are the most quiet and lasting friends, the easiest to reach, the wisest counselors and the most patient teachers."
Charles W. Eliot
Nowadays, although most of our reading happens on the tablet or smartphone, books still hold an important place in our lives. Recently, Australians celebrated the world book's day with great enthusiasm. But the most important topic of discussion was why the present generation is swaying away from reading books. Well, the fact is that most people's daily reading habits are centered around tweets and Facebook updates. If you're one of those countless people, then you must know that by avoiding printed books, you are actually missing out many important things. As per research, it has been found that bookaholics can enjoy many health benefits. Moreover, reading books can indeed make us a better person in at least seven scientifically proven ways which are mentioned below:
1. Provides a stress-free life
According to a research conducted by the Mindlab International at the University of Sussex, reading is the best way to relax the frazzled nerves, and even two hours of reading can help one reduce the stress level up to two-thirds. The research also proves that it is better than other methods of relaxation, whether it's listening to soothing music, having a cup of joe, or walking on a beach. The psychologists involved in this research said that this is because it allows the mind to distract itself completely from all the worldly things, and thus eases the tensions in muscles and the heart.
2. Boosts intellectual power
The famous neuroscientist Baroness Susan Greenfield says that reading regularly increases our attention span by enhancing the memory muscles in brain. This happens because reading forces us to be more alert and pay attention to small details for hours at a time. In 2009, a brain-imaging study showed how a reader's brain could actually experience the sound, scenery, smell, and taste that was described in a book. It means that reading also enhances creativity and imagination.
3. Inculcates moral values
Reading novels, stories, and biographies can help you relate to others' lives. Leading someone else's life in imagination actually helps us decide whether the actions taken by that person is right or wrong. In this way, we can be more empathetic to the victim and decide what should be the suitable punishment for the wrongdoers. Having such a skill is often referred to as Theory of Mind, in the neurological science.
4. Improves sleep
According to Anne-Marie Chang who is a neuroscientist at the Brigham and Women's Hospital of Boston, reading a book before the bed helps us attain a sound sleep. Therefore, she recommends this to all her patients who suffer from insomnia. She says that reading a book is a better way to overcome this problem and in the long run, it is more effective than consuming sleeping pills.
5. Sharpens communication skills
Bookaholics can articulate and express themselves in a better way as they have already gone through many phrases and lines in context of a situation. Moreover, reading books is also a great way to learn a new language as you get to know the actual usage of words and grammatical rules.
6. Broadens perspective
According to Cristell Russell, a consumer behaviour researcher, reading books helps in getting newer perspectives on a topic and gives the reader a chance to reflect on oneself in a healthy and positive light. By getting a logical explanation on something, it might be possible that you change your opinion on the same, and the latter one can be more judicious.
7. Prevents memory loss
As per a research conducted in the University of California, reading habit from a young age can help us curb mental ailments like Alzheimer's disease as it prevents the formation of amyloid plaques(protein fragments within the nerve cell). Another research also says that it helps in curing dyslexia. Scientists including Timothy Kailing have hypothesized that learning to read too late might actually be the cause of certain types of dyslexia.
Overall it has been proved that reading helps in improving mental health which ultimately helps us live a better life. So, from now, make it a habit of reading at least a few pages every day. And, if loads of academic projects are not letting you pursue this hobby, then take help from our experts. Our academicians of assignment help Sydney team has so far assisted many students enrolled in various universities across the city.