7 Books That Will Help Students Grab Their First Job
October 13, 2017
( 5887 views )
Seven Must-Read Books for Career Planning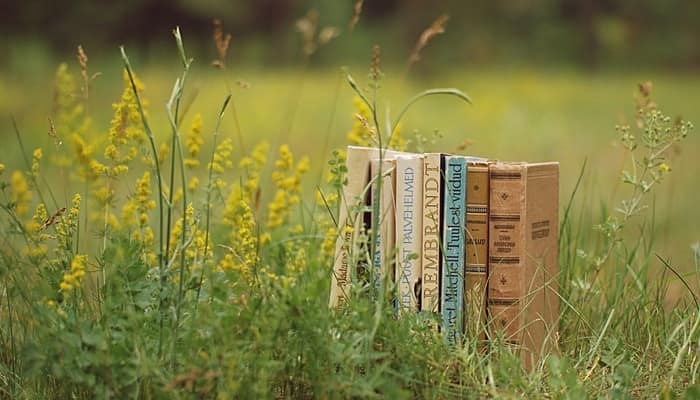 While at school we learn the basics, college is all about making ourselves capable of facing the real world. Since the global recession of 2008, the professional world has significantly changed. What used to work in job hunting in the past years doesn't work anymore. The length of job hunt has increased, the average job suitability has decreased, the way jobs are done has changed. All these things have made many college-goers confused about choosing their careers, how to face the job interview, and what are the essential soft skills that they need to learn to excel at the workplace. While career planning can be maddening, here are some good books that will definitely help you overcome the slog of employment searching:
1) What Colour Is Your Parachute? 2017
Written by Richard Bolles, this book remained number one on "The New York Times" best seller list for eleven consequent years and its 10 million copies have been sold so far. It provides valuable information and advice for today's job-hunters. The revised and updated edition of 2017 combines classic elements like the famed "Flower Exercise" with tips on social media and search tactics.
2) Welcome to the Real World
This is an essential book for every novice in the workplace. It gives a detailed guide about choosing a career, how to interact in a job interview, what are the qualities employers look for, how to grow in career, and much more.
3)The Pathfinder: How to Choose or Change Your Career for a Lifetime of Satisfaction and Success
Written by Nicholas Lore, this is a complete career guide that covers information for everyone right from those looking for their first job to those employees who are facing challenges in their careers.
4) Now What?: 90 Days to a New Life Direction
If you are confused about choosing your career path, then this book written by Laura Berman Fortgang is worth reading. Going through this book will help you find your passion easily. Moreover, it will also guide you about the various career options that you can excel at.
5) The Complete Q&A Job Interview Book
Through his book, author Jeffrey G. Allen has shared some valuable tips for turning an interview into a job offer. It consists of a compendium of questions and answers to make you thoroughly prepared for the interview.
6) Unlimited Power: The New Science of Personal Achievement
In this book, Tony Robbins has given excellent tips on how to perform at your best, become a leader, boost self-confidence, and find the key to wealth and happiness. Although this book was originally published in 1987 and was never updated since then, still it's one of the best books to read on career planning.
7) Think and Grow Rich by Napoleon Hill
This 1930s classic reveals the secrets behind the success of some of the most popular businessmen, politicians, and athletes of the history. Reading this book will not just build up your confidence but also hone your professional skills.
Hope you liked reading this blog. If you are feeling stuck with loads of assignment writing errands, then seek help from Global Assignment Help Australia. Our team of writers, proofreaders, and editors has so far assisted many students with high-quality assignment writing services that too at the prices that are easy on the pocket.