Here's Why You Can't Afford to Miss Trick-or-Treat Halloween Celebrations
October 27, 2017
( 4501 views )
4 Reasons Why This Spooky Time of the Year Is Worth Waiting for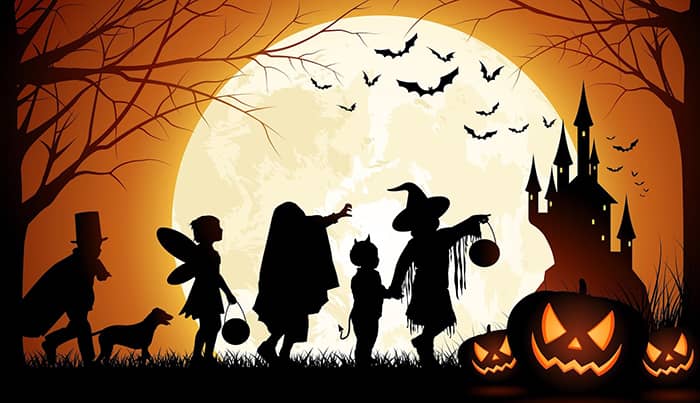 Unless you have been living in hibernation in the caves for the past millennium, there's no way you would not know that Halloween- a night of plenty and paucity, life and death, celebration and superstition is just a stone's throw away. And we can't wait to venture out dressing up scary as goblins & witches to visit tons of haunted attractions or ghoulish galas with friends and family.
Somewhere between the going of fall and beginning of winter, Halloween is around the corner, and we all are ready to experience the magic in the night when pumpkins glow by moonlight and a thousand shadows and evil spirits whisper behind the trees. Believe it or not, most of us enjoy celebrating this spine-tingling festival and here are the reasons why our souls are filled with oodles of excitement to welcome Halloween 2017.
1. It Is the biggest excuse to let your hair down
Everyone loves partying with the close ones but the busy lives we are leading in today's day and age refrain us from making it happen. Halloween comes to the rescue of all those who badly need a reason to celebrate and have fun. How can we miss out the pleasure of hanging out with friends and partying late night all decked up in the creepy costumes? Halloween's festivities are a wake-up call for all the sloths who need a push to move their lazy bums.
2. No one cares what you wear
Thankfully this isn't the occasion when you will be judged by others for the clothes you're wearing. Most of the time we dress up to please and impress others, but at least on Halloween, we can breathe a sigh of relief as we need not put too much effort to make ourselves look flashy and sophisticated. It is the perfect time when you can don a creative costume and throw hilarious pranks on your friends. Isn't it amazing that on this scary night, you will be appreciated more if you end up looking like a vampire, zombie, sinister spirit or a demon? Halloween is an opportunity to bring out your uncanny side and dress up as weird as you can, and trust us you won't be judged!
3.You get to enjoy delectable delicacies
Halloween parties give us a chance to show our creative culinary skills and put our ghostly ideas into action. Many people prepare ghoulish appetizers, bloody cheesecake, spider cookies, plucked eyeballs pasta, dismembered heads, writhing worms to creep out their guests. However, the fact is that they just look frightening, but taste lip-smacking. Some gross creations and cringe-worthy yet delicious treats made out of superb creativity make us struggle to eat them which actually doubles the fun.
4. It's a way of knowing an ancient tradition
Halloween is more about candy and costumes for us as hardly we know of its ancient roots and origin. You probably never knew that Halloween evolved from the ancient Celtic festival of Samhain or all saints somewhere around 1000 years ago and has been a tradition since then which is observed in many countries worldwide. So when now you've involved yourself in late night Halloween revelries, you're not only enjoying being in the creepiest costume and feasting all around but also keeping an ancient tradition alive for future generations.
Have a spooktacular Halloween; say BOO and SCARY ON!
If your assignments are adding to your fear of Halloween horror nights, then leave them to our experts whose unmatched writing skills have made them the most sought-after professionals to seek assignment help in Australia. This time, you can avail 30% discount on all the orders and can even get 5% extra off if you place an order from our mobile app that is compatible with both Android and iOS devices. So, don't wait for more and contact Global Assignment Help Australia. We promise to serve you with all our might!