Online Study Flashcards for Students You Probably Didn't Know About
July 14, 2017
( 5971 views )
8 Online Resources to Make Flashcards Without Wasting Much Time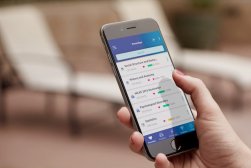 It needs no explanation to justify the emerging popularity of online resources as they are convenient, easily accessible, and make the entire process of learning exciting for the students. To make your academic life easy and help you score outstanding grades, here we have come up with online study flashcards that might prove extremely beneficial for you. Let's know about each one of them in detail without further ado!
Quizlet
If you use this simple tool, then you can search millions of study sets or create your own. In case you've been thinking about how to improve the academic grades and make learning a fun activity, then without thinking once stumble upon Quizlet. If your mission is to master whatever you're learning, then use this online learning tool to make flashcards, play learning games, and enhance your knowledge.
StudyStack
What would you like to learn? From History, Geography, Math to Science, Business, or Medical, this online learning tool has set of flashcards for each subject to help the students memorize information related to any field of study. Millions of students have used StudyStack to quickly remember the facts that they need to learn to excel in their academic career.
Cue Flash
This web-based virtual flashcard system allows you to learn faster than ever along with sharing a few intelligent decks with your friends. Either create a new deck or search the deck library to get started. You can even check the most popular topics of a particular subject by visiting this online learning tool.
Flashcard DB
Want to make flashcards to learn intricate concepts in a simple step-by-step process? Well, now there's no need for you to waste your precious time in making the paper cards as Flashcard DB is here to do the task for you. It is a simple online flash card maker which not only helps you create the flash cards for once but also allows you to save and access them later whenever you need. This tool can be used by teachers and students both to ease the teaching and learning process.
Cramberry
There is no exaggeration to say that Cramberry is a joy to use. It makes you study less and remember more while analyzing your progress as well. You can make your own or pick from the millions of pre-made flashcards from their extensive collection. If you want to start studying better, then give this tool a try!
Study Perfect
It is a flashcard making program which is designed for the learners of all ages. If you want to study the facts and want them to be etched in your memory, then Study Perfect is a tool to meet your needs. Retaining the information learned is a hard nut to crack for the students, but with the usage of features available in this learning method, you surely can master even the most difficult concepts without giving in to stress. Use it to save your time and energy and see for yourself what wonders it can do for improving your academic grades.
Flashcard Machine
It is an online study tool that helps its users to create web-based study flashcards that can be even shared with their friends. It can be effectively used by students, teachers and even by professionals as it comprises several features to study and remember things the better way.
Brain Flips
It is relatively unique and a new flashcard service that allows its users to create and share flashcards about any topic. There are three modes for using the flashcards, namely introduction mode, traditional mode, and response mode. While making the use of introduction mode, the user gets the answer to the question that appears side by side. In traditional mode, the flashcards display the question on one side and show the answer on the other side only when clicked. In response mode, the user has to give an answer before the correct answer is displayed on the screen.
These online resources will certainly help you save your time as you no longer will be needed to devote your time and energy to studying and remembering the difficult concepts over and over again. Moreover, cramming for exams will be made easy. So, why not make an effective use of them before it gets too late? If you found this blog interesting, then don't forget to share it with anyone who is worried about forgetfulness and wants to memorize things in a fun way!
Global Assignment Help Australia offers the best assignment help and professional writing support to the students who struggle with writing college assignments, research papers, coursework, essays, dissertations, case studies, etc. If you too need help from our subject-oriented writers, then feel free to contact us!