5 Points That Prove Technology Is a Bane for Your Health
March 14, 2018
( 3955 views )
Know how phones and laptops can be dangerous for you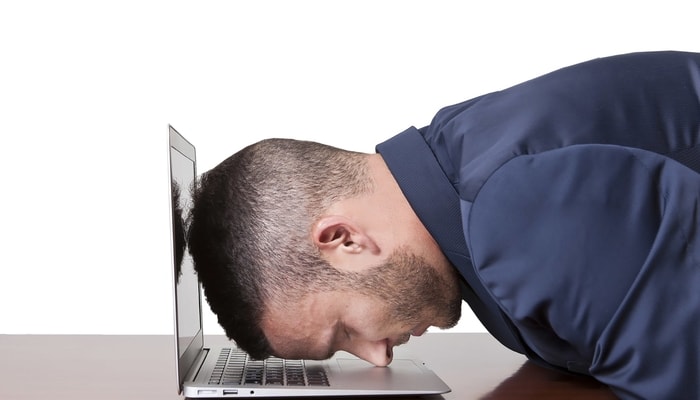 For the past few years, technology has become an integral part of our lives, and honestly, it is one of the most amazing blessings that has been given to us by some of the greatest scientists and inventors. We can now conveniently connect with the people living miles away from us in just a few seconds. Over the years it has become a kind of addiction for almost everyone. People are refusing to unplug even for a little time and glued to their phones or laptops all the time. As correctly quoted by Godfrey Reggio, ' It's not that we use technology, we live technology.' As much as technology has given to us, it is taking away more than that. It has now started taking a toll on our mental and physical health, and we all are well aware of it yet refuse to take a break from constant engagement on mobiles.
But, it's high time that we get more cautious about the negative effects of technology. Here is a sneak peek of how it is making us sick with every single day. Take a look:
Nomophobia
It is a short-term for mental disorder known as 'no mobile phone phobia.' As the name suggests, it is the fear of losing the phone or being out of touch with mobile phone. When people are so addicted to their cell phone, they panic the moment they find themselves without it, and suffer from withdrawal. They think that they are missing out all the updates and notifications. Research has shown that men are more likely to develop nomophobia. It may not be serious but still a weird condition which makes a person anxious just like wedding jitters.
Cyberchondriacs
You all might be familiar with hypochondriacs, a person constantly worried about his/her health. But cyberchondriacs is someone who self-diagnose the health issues that he/she might have. They keep searching for the symptoms on Google and even scroll the different social networking sites to read more about it. This anxiety may even lead to stress.
Sleep deprivation
According to several studies, it has been revealed that spending excessive time on phone or laptop especially right before sleeping, can have an adverse effect on sleep cycle. It is mainly because of the glowing light that is emitted from the screen. Not only the amount of sleep but also the quality of sleep depends on the time one spends on these devices. So make sure to shut down your gadgets before going to bed.
Thigh burn
Although it is named 'Laptop,' it may not be so friendly for your lap. If your laptop also rests on your lap for too long while you work on it or watch TV, then you can suffer from 'erythema ab igne' or thigh burn. It is a disease caused by exposure to excess heat, and just FYI some laptops emit 125-degree heat from the base. So you can imagine the consequences that you may face which may range from rashes to discoloration.
Cybersickness
Virtual Reality is a very common experience nowadays, be it 3D movies, video games, or HD displays on tablets and phone. Everyone has fallen prey to this technological advancement. But unfortunately, people who are more engaged in VR have chances to be a victim of cybersickness. The symptoms are nausea and headaches. In fact, Apple updated its operating system on iPhones and iPads after certain reports of iOS7 making some users sick.
The list is not over yet; there are many other ways that technology may mess with our health, such as text claw, eyes strain, headache, Phantom vibration syndrome, bad posture, overeating, etc. So it's time to power down your phones and laptops for a bit. Just always remember 'Technology is a useful servant but a dangerous master'- Christian Lous Lange.
Do you hardly get any time to complete your academic tasks? If your answer is yes, then now you can have a perfect solution to your problem. Global Assignment Help Australia provides writing assistance to the Aussie students from various colleges and universities. Our team of writers assures you the best quality documents at a pocket-friendly price. So hurry and avail our assignment writing service now!